All Research Sponsored By:

LabTech Software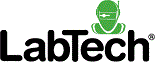 Expand Your Services and Your Bottom Line
EBOOK: To remain relevant in the world of IT today, you need to think big. Access this e-book today, which introduces six must-have services that will boost your bottom-line and provide far-reaching benefits to your clients.
Posted: 31 Jan 2014 | Published: 21 Jan 2015


---
Tricks of the IT Managed Services Trade
EGUIDE: In this e-guide, brought to you by SearchBusinessAnalytics, learn how your peers met success via a range of outsourcing solutions including ITaaS, SaaS, and more.
Posted: 30 Aug 2013 | Published: 30 Aug 2013


---
Service Management: Taking Business to the Next Level
EGUIDE: In this e-guide, gain essential knowledge of recent developments around IT services. Read on to learn why success entails more than delivering snazzy services, and why enterprise architects are working to bring SOA and master data management (MDM) efforts together.
Posted: 30 Aug 2013 | Published: 30 Aug 2013


---
Top 10 Considerations for Selecting the Right RMM Solution
EBOOK: Read this eBook for tips to ensure you select the RMM solution that is best for your IT services business.
Posted: 17 Jul 2013 | Published: 17 Jul 2013


---
Mobility Services: VARS Guide to mobile device management
EGUIDE: Access this expert e-guide to discover the opportunities mobile device management presents for resellers. Gain insight into enterprise mobility plans, mobile device management tools, vendors and what this all means for your business.
Posted: 18 Jun 2012 | Published: 18 Jun 2012