All Research Sponsored By:

SkillSoft Corporation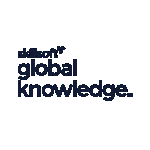 The Eight Truths of Social Learning. Now.
WHITE PAPER: This paper seeks to uncover the fundamental requirements for a successful social learning program. Based on early experience with our own social learning tool, this list of eight "truths" has been compiled to provide a foundation for learning professionals who are launching social learning in their organizations.
Posted: 30 Jun 2011 | Published: 30 Jun 2011


---
CIO Decisions eZine: ITSM Managing for Efficiency and Effectiveness
EZINE: IT Service Management frameworks are helping CIOs leverage best practices to lead change, improve response time and better manage the IT/business relationship. In this CIO Decisions eZine, experts offer insights into how to roll out your ITSM implementation.
Posted: 10 Nov 2009 | Published: 10 Nov 2009