All Research Sponsored By:

NICE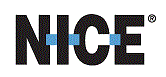 A Leadership Guide To AI-Driven Customer Connections
EBOOK: In today's business world, data has become just as powerful than software and some would say even cash. When companies use data as a business asset and apply AI to leverage it, they can create customer experiences that drive results. This e-book covers 4 key factors that enable AI-driven transformation. Read on to learn more.
Posted: 01 Jun 2022 | Published: 01 Jun 2022


---
Cloudify Compliance Recording
EBOOK: Thinking of moving your compliance recording to the cloud to improve your business results? You're not alone. Explore this e-book to learn about 9 key considerations to weigh before making that journey.
Posted: 27 May 2022 | Published: 27 May 2022


---
Work-Life Balance For The Prepared Agent
WHITE PAPER: Access this white paper to learn how contact center leaders can utilize new technologies like AI to deliver work-life balance and schedule flexibility for their agents, creating a win-win situation for employees and the organization.
Posted: 26 May 2022 | Published: 26 May 2022


---
Top 7 Contact Center Dos & Don'ts
EGUIDE: Customer service agents set the tone for a customer's interactions with a company. In this expert e-guide, Rick Merson, Global Operations Director at Atento, explains how to improve the experience with the top 7 contact center management dos and don'ts.
Posted: 31 Aug 2017 | Published: 30 Aug 2017


---
Boost Contact Center Service (Without Adding Agents)
EGUIDE: Contact center service is critical to customer experience, so you need to ensure that your company's call center agents have the right tools and techniques for the job. Scott Sachs, President of SJS Solutions and a contact center pro, explains how to level-up your contact center ... without adding players.
Posted: 31 Aug 2017 | Published: 30 Aug 2017