All Research Sponsored By:

NICE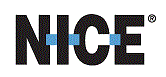 Top 7 Contact Center Dos & Don'ts
EGUIDE: Customer service agents set the tone for a customer's interactions with a company. In this expert e-guide, Rick Merson, Global Operations Director at Atento, explains how to improve the experience with the top 7 contact center management dos and don'ts.
Posted: 31 Aug 2017 | Published: 30 Aug 2017


---
Boost Contact Center Service (Without Adding Agents)
EGUIDE: Contact center service is critical to customer experience, so you need to ensure that your company's call center agents have the right tools and techniques for the job. Scott Sachs, President of SJS Solutions and a contact center pro, explains how to level-up your contact center ... without adding players.
Posted: 31 Aug 2017 | Published: 30 Aug 2017