All Research Sponsored By:

CDW Corporation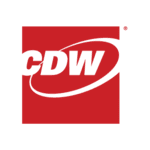 Disaster Got You Down?
WHITE PAPER: While trying to predict an outage is impossible, being prepared for one is not. Having the right tools in place to respond to a "disaster" is essential to sustaining a successful organization. A business-continuity / disaster-recovery plan can help you cut costs by avoiding downtime, lost revenue and dissatisfied customers.
Posted: 08 Sep 2009 | Published: 08 Sep 2009


---
CareerBuilder Puts the Network Into Networking
CASE STUDY: Read this case study and see how CareerBuilder turned to CDW to redefine a technology solution that could sustain the company's growth, and give them a competitive advantage to propel their fast-growing job network and keep their clients happy.
Posted: 08 Sep 2009 | Published: 01 Sep 2009


---
Allied Solutions Moves IP Telephony System to CDW Data Center
CASE STUDY: As part of a larger outsourcing project, Allied Solutions decided to outsource their IP Telephony infrastructure to take advantage of the stability, security, and redundancy that a data center could offer. To achieve this goal, they turned to CDW's Hosting and Managed Services solutions.
Posted: 08 Sep 2009 | Published: 01 Sep 2009


---
Case Study: Unified Communications and Indiana University Medical Group
CASE STUDY: When outdated equipment and disparate systems were hampering in-house communications, customer service, and workflow, Indiana University Medical Group turned to CDW for a three-part Cisco solution. This case study gives details on the benefits they gained.
Posted: 08 Sep 2009 | Published: 01 Sep 2009