All Research Sponsored By:

BMC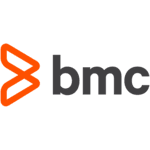 Break the IT Bottleneck with Self-service Application and Data Workflow Orchestration
WHITE PAPER: With self-service expectations rising, businesses must prepare to provide employees with seamless access and technological services. This has resulted in a demand for self-service application and data workflow orchestration. Read this white paper to access 4 key self-service features for such orchestration platforms.
Posted: 30 Sep 2022 | Published: 30 Sep 2022


---
Delivering Better Business Outcomes with DataOps Orchestration
ANALYST REPORT: Data-driven decision making presents an alternative to organizations: instead of making decisions based on intuition or observation, they can make decisions informed by data. DataOps orchestration automates the complex workflows for doing so. Dig into this report to explore the state of DataOps.
Posted: 29 Sep 2022 | Published: 29 Sep 2022


---
As Business Operations Move to the Cloud, Are Your File Transfers Keeping Up?
WHITE PAPER: If traditional managed file transfer (MFT) operations can't support the desired speed of business, they undermine the effectiveness and value of enterprise investments in modernization initiatives. Read on to learn why MFT solutions need to evolve and the key considerations you should make when deciding on a modern MFT platform.
Posted: 28 Sep 2022 | Published: 28 Sep 2022


---
Guide to Selecting an Application and Data Workflow Orchestration Platform
EBOOK: To succeed in today's highly complex and decentralized business environments, organizations need a way to orchestrate all their critical application and data workflows, mainframe to cloud. Thanks to application and data workflow orchestration platforms, companies can accelerate new business applications into
Posted: 20 Sep 2022 | Published: 20 Sep 2022


---
The Evolving CIO role: from IT Operator to Business Strategist
EGUIDE: Since its beginnings nearly 40 years ago, the job of an organization's top IT executive has involved the cost-effective and strategic management of IT systems. But today's CIOs must also understand how IT drives business transformation.
Posted: 21 Jul 2022 | Published: 20 Jul 2022


---
BMC Helix ITSM
EGUIDE: Today's Service Management is human-driven and highly resource intensive. Technologies like artificial intelligence (AI) and machine learning (ML) are driving dramatic shifts in how enterprises will provide services in the future. Take a quick survey to access our free whitepaper now and learn how you can get ahead!
Posted: 18 Mar 2022 | Published: 18 Mar 2022


---
Job Scheduling Vs. Workload Automation: What's the Difference?
EGUIDE: Enterprise workload automation software addresses the challenges brought on by job scheduling packages by offering critical process enhancements such as faster workload deployments, simpler programming, and fewer errors. Access our free whitepaper on workload automation by taking a quick survey to get started.
Posted: 18 Mar 2022 | Published: 18 Mar 2022


---
How to Effectively Close the SecOps Gap
EGUIDE: Managing the balance between security and system performance is challenging due to their different priorities. Take a short survey to access our free whitepaper now on filling the SecOps gap to create effective collaboration between systems.
Posted: 18 Mar 2022 | Published: 18 Mar 2022


---
Accelerate Multi-Cloud Adoption
EGUIDE: The many benefits of multi-cloud adoption, including low-cost, efficiency and performance, are causing many organizations to work on accelerating their adoption of multi-cloud. Unfortunately, several inhibitors are standing in the way. Take a short survey now to read our free whitepaper on improving your success in multi-cloud adoption.
Posted: 18 Mar 2022 | Published: 18 Mar 2022


---
Breaking free of Broadcom
EBOOK: PH
Posted: 17 Nov 2021 | Published: 22 Oct 2021


---
Frictionless Migrations from Broadcom CA to BMC
EBOOK: PH
Posted: 22 Oct 2021 | Published: 22 Oct 2021


---
From DevOps to DevSecOps: Integrating Security
EGUIDE: They key to launching successful DevSecOps initiatives is to help teams spread security activities throughout the development lifecycle, a skillset that experts suggest many developers lack. Discover ways to integrate security into DevOps practices, and how to encourage collaboration within these teams.
Posted: 14 Sep 2016 | Published: 07 Sep 2016


---
How Etsy's DevOps Teams Fend off Fraudsters
EGUIDE: In this e-guide, experts reveal how innovative online businesses like Etsy are implementing next-generation web application firewalls that support DevSecOps initiatives. Learn what insiders are saying about guarding borders vs. securing during the development process, how the latter model could have prevented high-profile breaches, and more.
Posted: 14 Sep 2016 | Published: 07 Sep 2016


---
The Cloud Development Potential of DevSecOps
EGUIDE: Cloud computing may make for nimble production, but putting automation aloft turns security teams' stomachs. Discover what Gartner's Neil MacDonald, who coined the term "DevSecOps" back in 2012, has to say about integrating security teams into cloud-focused development cycles.
Posted: 03 Aug 2016 | Published: 31 Jul 2016


---
Why it's Time to Add Security to DevOps Teams
EGUIDE: Slow adopters of DevSecOps may think perimeter defense alone is enough, but high-profile breaches at Sony and other organizations say otherwise. Discover what experts are saying about how DevSecOps can help organizations approach security before -- not after -- the software development process.
Posted: 20 Jul 2016 | Published: 10 Jul 2016