All Research Sponsored By:

BMC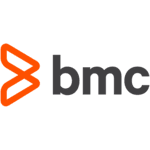 The Evolving CIO role: from IT Operator to Business Strategist
EGUIDE: Since its beginnings nearly 40 years ago, the job of an organization's top IT executive has involved the cost-effective and strategic management of IT systems. But today's CIOs must also understand how IT drives business transformation.
Posted: 21 Jul 2022 | Published: 20 Jul 2022


---
From DevOps to DevSecOps: Integrating Security
EGUIDE: They key to launching successful DevSecOps initiatives is to help teams spread security activities throughout the development lifecycle, a skillset that experts suggest many developers lack. Discover ways to integrate security into DevOps practices, and how to encourage collaboration within these teams.
Posted: 14 Sep 2016 | Published: 07 Sep 2016


---
How Etsy's DevOps Teams Fend off Fraudsters
EGUIDE: In this e-guide, experts reveal how innovative online businesses like Etsy are implementing next-generation web application firewalls that support DevSecOps initiatives. Learn what insiders are saying about guarding borders vs. securing during the development process, how the latter model could have prevented high-profile breaches, and more.
Posted: 14 Sep 2016 | Published: 07 Sep 2016


---
The Cloud Development Potential of DevSecOps
EGUIDE: Cloud computing may make for nimble production, but putting automation aloft turns security teams' stomachs. Discover what Gartner's Neil MacDonald, who coined the term "DevSecOps" back in 2012, has to say about integrating security teams into cloud-focused development cycles.
Posted: 03 Aug 2016 | Published: 31 Jul 2016


---
Why it's Time to Add Security to DevOps Teams
EGUIDE: Slow adopters of DevSecOps may think perimeter defense alone is enough, but high-profile breaches at Sony and other organizations say otherwise. Discover what experts are saying about how DevSecOps can help organizations approach security before -- not after -- the software development process.
Posted: 20 Jul 2016 | Published: 10 Jul 2016