All Research Sponsored By:

Xerox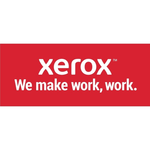 Digital Renaissance: How Law Firms Can Streamline Operations Through Technology
EBOOK: In today's legal landscape, small and mid-sized law firms often grapple with managing documents, workflows, and costs while simultaneously providing value to their clients. Discover why an omnichannel approach is essential to overcome the challenges legal firms face today in this e-book.
Posted: 31 Oct 2023 | Published: 31 Oct 2023


---
Cyberattacks On Small Businesses Are Big Business.
WHITE PAPER: Today's cybercriminals operate under their own business model and corporate structure, where SMBs present the greatest opportunity with the least amount of difficulty and risk. Download this white paper to learn how you can protect your business.
Posted: 22 Aug 2023 | Published: 22 Aug 2023


---
Xerox GameChanger - Improving the Education Experience 2023
EBOOK: Implementing online and remote learning is a key initiative for many educational institutions in today's era of mobility, but they often lack the same resources as commercial organizations. Explore success stories from educational institutions across the country that have paved a path to digital transformation in this resource.
Posted: 17 Aug 2023 | Published: 17 Aug 2023


---
Build Productivity with New Approaches
EGUIDE: SMBs today contend with massive corporations that leverage scale and reach to dominate over smaller competitors, but automation can level the playing field. In this custom TechTarget e-guide, explore the impact of automation in I&O, the benefits of knowledge management, and how to jumpstart your AI implementation.
Posted: 11 Aug 2023 | Published: 11 Aug 2023


---
Making Hybrid Work in your Business
EGUIDE: Many companies have successfully transitioned to hybrid work by now, but some still struggle with sub-optimal experiences, operational complexity, and fragmented security. Download this custom TechTarget e-guide and explore top content management trends, collaboration platforms, and remote work security requirements.
Posted: 10 Aug 2023 | Published: 09 Aug 2023


---
How Digital Transformation Works in and for Midmarket Organizations
ESG WHITE PAPER: This Enterprise Strategy Group (ESG) research report shines a light on the state of digital transformation in 2023 – including why digital transformation is an urgent priority today, how your peers are approaching their initiatives, how to tackle common challenges, and more.
Posted: 29 Jun 2023 | Published: 29 Jun 2023


---
How Partners Can Help Build a Distributed Workforce Strategy
ESG WHITE PAPER: In this Enterprise Strategy Group (ESG) research report, dig into the biggest challenges associated with today's distributed workforce, and uncover tried and tested advice from independent experts for building a successful distributed workforce strategy.
Posted: 15 Jun 2023 | Published: 15 Jun 2023


---
Workflow Automation trends and steps to follow
EGUIDE: As network and security teams struggle with exploding data, distributed environments, manual processes, and delayed analysis due to complexities, automation is becoming the go-to solution for many IT leaders. In this custom TechTarget e-Guide, explore key trends and implementation strategies and discover the difference between RPA and BPM.
Posted: 25 May 2023 | Published: 25 May 2023


---
Guide to making your business more Sustainable
EGUIDE: Everyone wants to "go green," but not many know how to do so without falling into the red. Access this custom TechTarget e-Guide to introduce yourself to key definitions you need to know, trends to keep an eye on, and learn how to create actionable sustainability strategies your organization can implement quickly and easily.
Posted: 25 May 2023 | Published: 25 May 2023


---
Planning for SMB Digital Transformation
EGUIDE: Recent events have brought about supply chain delays, virtual workplaces and other disruptions. Through all the turmoil, technology leaders must remain laser-focused on delivering real performance improvements and adding value to the enterprise. Read this custom TechTarget e-Guide to plan your IT initiatives and accelerate digital transformation.
Posted: 25 May 2023 | Published: 25 May 2023


---
Healthcare Ransomware Attacks: The Critical Role of Backup and 5 Steps for Response
EGUIDE: In early 2016 alone, healthcare organizations saw a 300% increase in daily ransomware attacks from 2015. That's why Harun Rashid, CIO of Children's Hospital of Pittsburgh, has provided 6 pointers for the prevention of a ransomware attack. And in the event that attacks still get through, read through Reda Chouffani's 5 steps for effective response.
Posted: 20 Oct 2016 | Published: 19 Oct 2016