All Research Sponsored By:

CSC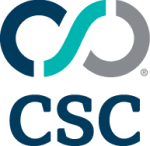 IDC Vendor Spotlight: Leveraging Next-Generation Service Delivery In The Cloud
WHITE PAPER: Changing business requirements and customer demands are pushing cloud to the forefront. Access this exclusive report from IDC to investigate the key benefits that cloud has over traditional delivery models, current market trends, cloud offerings and challenges providers are facing.
Posted: 12 Jan 2012 | Published: 12 Jan 2012


---
Mission Cloud: Jumpstart IT as a Service
WEBCAST: This webcast is designed to help companies design and execute a successful cloud deployment plan. Obtain cloud survey results from your peers and discover key questions to consider as you get started.
Posted: 12 Jan 2012 | Premiered: Jan 12, 2012


---
Digital Trust in the Cloud: Liquid Security in Cloudy Places
WHITE PAPER: While some individual users are experimenting with cloud processing, other users have already fully committed to the cloud as an important part of their enterprise architecture and operation. Read this white paper to learn about the evolution of cloud processing and whether or not the cloud processing boom will continue.
Posted: 17 Nov 2010 | Published: 17 Nov 2011


---
Web Threats 2010: The Risks Ramp Up
WHITE PAPER: In the face of unprecedented web threat level growth, CSC CloudProtection for Mail and Web delivers protection of the very highest quality for thousands of businesses worldwide. Read this white paper to learn more about today's web threats and how your business can protect itself against them comprehensively and cost-effectively.
Posted: 17 Nov 2010 | Published: 17 Nov 2010


---
Cloud rEvolution: A Workbook for Cloud Computing in the Enterprise
WHITE PAPER: This white paper will get you up to speed on all aspects of cloud computing. It will help you examine cloud opportunities, review potential issues, and consider where and how specific information should be processed in your organization. Check out this white paper to learn more.
Posted: 17 Nov 2010 | Published: 17 Nov 2011