All Research Sponsored By:

AdvizeX Technologies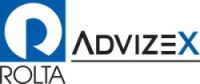 How to reach maximum 802.11n speed and throughput: Best practices
EGUIDE: SearchNetworking.com presents this e-guide which takes a closer look at best practices to reach maximum 802.11n speed and throughput. Uncover what you can realistically expect from 802.11n and tips to expand coverage.
Posted: 06 Jun 2011 | Published: 06 Jun 2011


---
Cloud Management: Your New IT Focus
EGUIDE: As the cloud grows in adoption, security is no longer the main concern; it's management. This e-guide explains the focus of cloud management, the challenges that you will need to overcome for a successful strategy, what to look for in management platforms, and more.
Posted: 28 Aug 2017 | Published: 22 Aug 2017


---
Application Testing Survey Results
WHITE PAPER: Software testing is a critical component of application delivery -- no matter what industry you're in -- in order to ensure applications meet your business needs. Unfortunately, software testing is often underfunded -- so how are successful organizations balancing budgets with testing strategies?
Posted: 10 Mar 2014 | Published: 10 Mar 2014


---
Get the Most From Your Applications with Managed Services
CASE STUDY: PTI, a manufacturer of aerospace filtration products, was struggling to get the most out of its complex Oracle Hyperion environment. They knew in order to increase competitive advantage, they'd need to take full advantage of product capabilities solve any reoccurring problems -- the question was how to do it.
Posted: 10 Mar 2014 | Published: 10 Mar 2014


---
Reduce Cost and Increase IT Efficiencies
WHITE PAPER: In this informative white paper, learn why automated management of the virtual data center -- backed by business service automation (BSA) tools -- can help you reduce IT complexity, risk, and cost. Discover a variety of tools that will automate and simplify management processes.
Posted: 07 Mar 2014 | Published: 07 Mar 2014


---
Expert Comparison of 7 Storage Efficiency Methods
EGUIDE: This expert e-guide describes the fundamentals of storage efficiency and compares the performance, capacity and costs of seven efficiency methods.
Posted: 04 Sep 2013 | Published: 04 Sep 2013


---
Storage made effortless: HP 3PAR StoreServ 7000 Storage
DATA SHEET: This informative resource explores an advanced storage platform that delivers effortless, efficient and proven storage capabilities to businesses of all shapes and sizes.
Posted: 27 Aug 2013 | Published: 31 Oct 2012


---
Modernize your data platform with HP Storage and Microsoft SQL Server 2012
BROCHURE: This resource explores an ideal storage foundation for today's virtualized environments that delivers flexibility, efficiency and a great deal of uptime.
Posted: 26 Aug 2013 | Published: 31 Oct 2012


---
Family Data Sheet: HP 3PAR Storage software
DATA SHEET: This resource explores the various software options available on one leading vendor's solid state storage system that can increase storage efficiency, reduce administration time, offer advanced internal virtualization capabilities and much more.
Posted: 23 Aug 2013 | Published: 31 Dec 2012


---
HP Thin Technologies A Competitive Comparison
WHITE PAPER: This informative resource looks at thin provisioning technology from the major storage vendors in today's marketplace.
Posted: 23 Aug 2013 | Published: 23 Aug 2013


---
Network Evolution E-Zine: Adopting an Application-Centric Architecture
EZINE: This E-Zine examines how networking professionals view applications and how their jobs have changed as a result of a network-centric view.
Posted: 03 Oct 2011 | Published: 03 Oct 2011


---
Network Evolution Ezine: How Networks are Adapting to Virtualization
EZINE: In this e-zine learn how to form a unified IT department that can build an application-aware infrastructure to create an inventory system that reflects different types of resources.
Posted: 24 Aug 2011 | Published: 24 Aug 2011


---
Preparing the Network to Transition to the Cloud
EZINE: This Network Evolution E-Zine issue explores the complexity of internal clouds, and whether some aspects of cloud can be adopted without others. Uncover users' experiences in regards to delivering their own cloud-based services and whether they would recommend it to their peers.
Posted: 05 Aug 2011 | Published: 05 Aug 2011


---
Data center networks: How virtualization and convergence are driving change
EGUIDE: This e-guide, brought to you by SearchNetworking.com, discusses the changes managers are seeing in data center network architecture while exploring virtual cluster switching, options for flat networks, and tips to implement a virtualization security plan.
Posted: 06 Jun 2011 | Published: 06 Jun 2011


---
Implementing an Optimal Cloud Computing Network: Best practices
EGUIDE: Brought to you by SearchNetworking.com, this e-guide discusses what a cloud computing network entails, how to avoid potential roadblocks, and best practices for a successful implementation.
Posted: 06 Jun 2011 | Published: 06 Jun 2011


---
E-Guide: Is Your Storage Infrastructure Ready for the Cloud?
WHITE PAPER: To be properly prepared for the coming clouds, you'll have to make the right preparations. Check out this brief e-guide to learn what some of the hot new products are in the storage market, and to see what should be on your radar as you transform your infrastructure in anticipation for the cloud.
Posted: 20 May 2011 | Published: 20 May 2011