All Research Sponsored By:

AllCloud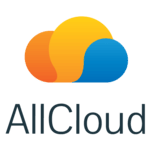 A Good Data Analytics Program Relies on a Good Data Ops Process
BLOG: Poor DataOps processes leads to inconsistencies in your data which can cause your customers to question the quality of your data. Access this blog post to learn the questions you need to ask your team if you are unsure about the current state of your DataOps process and understand why effective DataOps is critical for trustworthy data.
Posted: 09 Aug 2022 | Published: 09 Aug 2022


---
How to Quickly Automate a Secure Cloud with AWS-native Services
WEBCAST: This panel discussion with AWS and AllCloud security experts addresses the current cloud security challenges, while introducing the AWS services to build a solid foundation for protecting data, detecting and responding to threats, and enforcing compliance. Access the webinar to learn how to take advantage of AWS security services.
Posted: 09 Aug 2022 | Premiered: Aug 9, 2022


---
Mastering Amazon SageMaker BlazingText
BLOG: Read this blog post to learn how you can scale large datasets easily by leveraging the SageMaker BlazingText algorithm to tap into highly-optimized implementations of the Word2vec and text classification algorithms for sentiment analysis, named entity recognition, machine translation and more.
Posted: 06 Aug 2022 | Published: 06 Aug 2022


---
Shifting Your Current Business Model to SaaS on AWS
BLOG: SaaS is the approach of choice for business globally. Shifting your business to a SaaS model delivers benefits like increased reach and better CX. However, you need to prepare accordingly to realize these results. Access this blog to explore 3 considerations to keep in mind as you embark on your shift to a SaaS business model.
Posted: 04 Aug 2022 | Published: 04 Aug 2022


---
Building a Cloud Center of Excellence to Save on AWS Costs
BLOG: A critical aspect of cloud success is cost optimization, no matter if you're an enterprise or a startup. This blog post touches on how AllCloud helped Check Point leverage certain methodologies to maximize their cloud spend. A key takeaway is that cloud cost optimization is not just a technical matter, but a company mindset. Access the blog here.
Posted: 03 Aug 2022 | Published: 03 Aug 2022


---
Why Cloud Managed Services Is the Right Choice for Your Startup
BLOG: Only 1.28% of startups become a unicorn. If you want your young business to reach that status, you have to take advantage of every edge you can get, and that's where a Managed Services Provider (MSP) comes in. Read this blog to explore how to leverage an MSP for your startup.
Posted: 02 Aug 2022 | Published: 02 Aug 2022


---
Why a data analytics strategy is no longer a nice-to-have
BLOG: Organizations are revamping their operational systems using a variety of solutions but are often not experiencing the expected efficiency boost. Read this blog to understand 4 reasons why establishing a mature data analytics strategy is essential for organizations that are looking to grow and scale their business with improved decision-making.
Posted: 29 Jul 2022 | Published: 29 Jul 2022


---
Cloud Migration Your Move to Cloud - Made Easy
DATA SHEET: Finding ways to simplify and accelerate your move to the AWS cloud can make the process much easier. This white paper explains how AllCloud can help with your migration by following AWS's Migration Acceleration Program (MAP). Read more here.
Posted: 28 Jul 2022 | Published: 28 Jul 2022


---
4 Reasons To Consider Cloud Database Migration
BLOG: When it comes to cloud database migrations, it can be hard to weigh the many benefits of a migration with its various drawbacks. This web post helps you consider this important decision by exploring the top 4 reasons behind cloud database migrations. Check it out to explore some key factors behind why organizations move their DBs to the cloud.
Posted: 21 Apr 2022 | Published: 21 Apr 2022


---
Data-Driven Company Business Intelligence with AWS
VIDEO: The right cloud business intelligence software can help you tap into data from multiple sources, analyzing it to provide critical predictive insight and clear visualization that allows business users to act when needed. Watch this 3-minute video to learn how AllCloud can help you get the most from your data.
Posted: 16 Apr 2022 | Premiered: 16 Apr 2022


---
Cloud Migration on AWS
VIDEO: Organizations are shifting to managed cloud services for reduced complexity, pay-per-use models, and simplified maintenance. In this 2-minute video, discover the benefits of a cloud migration partner working in tandem with your IT team to ensure a smooth, efficient cloud transition. Watch here.
Posted: 01 Mar 2022 | Premiered: 02 Mar 2022


---
AllCloud Backup, Storage & Disaster Recovery on AWS
VIDEO: Tune into this brief video to learn how The Jones Company turned their server flooding situation around by backing up their data to the AWS cloud, strengthening data protection and compliance in the process.
Posted: 28 Jan 2022 | Premiered: 29 Jan 2022


---
Digital And Hybrid Event Platform In An ISO-Certified AWS Environment
CASE STUDY: VOK DAMS, an international communications agency for events and live marketing, needed a way to create a platform for hosting hybrid events with both digital and in-person participants. Check out this brief case study to explore the benefits of working with AWS and AllCloud to build a foundation for your business innovation needs.
Posted: 27 Jan 2022 | Published: 27 Jan 2022


---
JOYNEXT leverages AllCloudand AWS Managed Servicesto optimize their cloud cost
CASE STUDY: As businesses struggle to balance cloud spend, security, and management, many are turning to managed cloud service providers for help. In this quick case study, learn how a managed AWS environment helped JOYNEXT lower cloud costs while focusing on the user. Read the case study here.
Posted: 07 Jul 2021 | Published: 07 Jul 2021


---
German Personnel Creates a SaaSplatform from Scratch -Leveraging AllCloud's Expertise for a Smooth Migration
CASE STUDY: Access this case study to learn how a large recruitment software company migrated to AWS to shift into a SaaS offering in a phased approach – without negatively impacting flexibility, privacy and compliance, security, or internal governance.
Posted: 07 Jul 2021 | Published: 07 Jul 2021