All Research Sponsored By:

AllCloud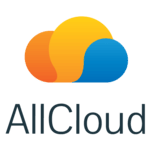 AllCloud - AWS - Managed Services
VIDEO: For organizations that have adopted AWS as their public cloud of choice, there can still be challenges with getting support in a timely manner and overcoming system complexities. However, there is a solution today that enables faster support, streamlined operations, and can improve your overall cloud experience. Watch this video to learn more.
Posted: 01 Jun 2023 | Premiered: 01 Jun 2023


---
Digital Pioneer in Machine Tool Manufacturing Leverages AWS for Seamless Operations
CASE STUDY: Machine tool manufacturer Schwäbische Werkzeugmaschinen GmbH (SW) completed a mammoth migration project to AWS, enabling them to utilize optimized serverless apps and a seamless infrastructure as a service. Explore the details of the case study.
Posted: 24 May 2023 | Published: 24 May 2023


---
AllCloud's Matillion One-Click Solution
DATA SHEET: Data analytics is a hot topic for good reason. These programs hold a lot of promise. So then why do 85% of big data projects fail to move past the preliminary stage? It simply takes too long. On average, a data analytics program can take up to 9 months. In the speed of business, that is too long. Read on to learn about a solution that changes that.
Posted: 07 Apr 2023 | Published: 07 Apr 2023


---
A Cloud Data and Analytics Platform Has Major Benefits, But That Doesn't Mean it's Easy to Manage
BLOG: While many tout the benefits of the cloud such as scalability and cost savings, no one ever promotes the cloud as being easy. Whether your cloud data and analytics platform is on-prem or moving to the cloud, you need the same attention to strategy, process, and testing. While that may sound easy, those in IT know better. Read on to learn more.
Posted: 06 Apr 2023 | Published: 06 Apr 2023


---
Tutorial: Predictive Modeling with Snowpark
BLOG: Businesses rely on historical data for insights into customer behavior, productivity metrics and more. However, it's the ability to use data to predict what may come that IT leaders want. Predictive analytics requires a lot of data, storage capacity and computing power. Now, there is a solution built for this purpose. Read on to learn more.
Posted: 05 Apr 2023 | Published: 05 Apr 2023


---
Using Data Analytics to Understand Gross Margin Attribution
BLOG: Understanding your profit margins can be complicated. Yet, if you don't know the margins you're working with, you don't have a viable business. This blog explains how you can harness your real-time data to uncover financial insights about your business. Read on to learn how to make the best decisions possible by leveraging your data.
Posted: 04 Apr 2023 | Published: 04 Apr 2023


---
Unsticking Your Data Analytics Project
WHITE PAPER: Like any highly technical initiative, data analytics projects can face numerous challenges that may cause the project to stall, including a lack of a clear end goal, ineffective processes, or a poorly specified use case. Download this white paper and discover 4 simple measures to unstick your data analytics project and get back on track.
Posted: 01 Apr 2023 | Published: 01 Apr 2023


---
Faster time to market for new AI services with AWS
CASE STUDY: GmbH, is a telematics specialist company that decided to move its GPS FLEET software solution to the AWS cloud. This enabled the firm to develop innovative AI services soon afterwards, such as its Health Index for machines. Access the case study here to learn more about how to unlock AI services with your move to AWS.
Posted: 24 Mar 2023 | Published: 25 Mar 2023


---
Orion Case Study
CASE STUDY: Orion, a leading supplier of carbon black, wanted to migrate its highly complex simulations of chemical processes to the cloud. The company partnered with AllCloud to prepare the cloud journey, resulting in 20% faster calculations and improved manufacturing processes. Access the case study to explore how AllCloud can support your cloud journey.
Posted: 25 Jan 2023 | Published: 26 Jan 2023


---
Experience an Informed Migration with AWS and AllCloud
EBOOK: This eBook explores how your organization can migrate and modernize on AWS to achieve critical business advantages. It also covers key benefits of cloud migration, why now is the best time to migrate, and how your organization can realize the associated benefits of migrating to AWS with solutions from AWS Partner AllCloud. Get started now.
Posted: 22 Oct 2022 | Published: 22 Oct 2022


---
A Good Data Analytics Program Relies on a Good Data Ops Process
BLOG: Poor DataOps processes leads to inconsistencies that can cause your customers to question the quality of your data. Access this blog post to learn about 4 potential implications of ineffective DataOps & discover strategies for evaluating the current state of your process.
Posted: 09 Aug 2022 | Published: 09 Aug 2022


---
Mastering Amazon SageMaker BlazingText
BLOG: Read this blog post to learn how you can scale large datasets easily with the SageMaker BlazingText algorithm, which can help you tap into highly-optimized implementations of the Word2vec and text classification algorithms for sentiment analysis, named entity recognition, machine translation and more.
Posted: 06 Aug 2022 | Published: 06 Aug 2022


---
Shifting Your Current Business Model to SaaS on AWS
BLOG: SaaS is the approach of choice for business globally. Shifting your business to a SaaS model delivers benefits like increased reach and better CX. However, you need to prepare accordingly to realize these results. Access this blog to explore 3 considerations to keep in mind as you embark on your shift to a SaaS business model.
Posted: 04 Aug 2022 | Published: 04 Aug 2022


---
Building a Cloud Center of Excellence to Save on AWS Costs
BLOG: A critical aspect of cloud success is cost optimization, no matter if you're an enterprise or a startup. This blog post touches on how AllCloud helped Check Point leverage certain methodologies to maximize their cloud spend. A key takeaway is that cloud cost optimization is not just a technical matter, but a company mindset. Access the blog here.
Posted: 03 Aug 2022 | Published: 03 Aug 2022


---
Why Cloud Managed Services Is the Right Choice for Your Startup
BLOG: Only 1.28% of startups become a unicorn. If you want your young business to reach that status, you have to take advantage of every edge you can get, and that's where a Managed Services Provider (MSP) comes in. Read this blog to explore how to leverage an MSP for your startup.
Posted: 02 Aug 2022 | Published: 02 Aug 2022


---
Why a data analytics strategy is no longer a nice-to-have
BLOG: Organizations are revamping their operational systems using a variety of solutions but are often not experiencing the expected efficiency boost. Read this blog to understand 4 reasons why establishing a mature data analytics strategy is essential for organizations that are looking to grow and scale their business with improved decision-making.
Posted: 29 Jul 2022 | Published: 29 Jul 2022


---
Why a Data Analytics Strategy Is No Longer a Nice-to-Have
WHITE PAPER: Businesses often struggle to get value out of the data in their operational systems, but many are still considering data analytics strategies as "nice to have" nonessentials. This viewpoint is quickly proving unsustainable. Read this white paper for the four critical reasons to implement a new data analytics strategy for your organization.
Posted: 12 May 2022 | Published: 12 May 2022


---
4 Reasons To Consider Cloud Database Migration
BLOG: When it comes to cloud database migrations, it can be hard to weigh the many benefits of a migration with its various drawbacks. This web post helps you consider this important decision by exploring the top 4 reasons behind cloud database migrations. Check it out to explore some key factors behind why organizations move their DBs to the cloud.
Posted: 21 Apr 2022 | Published: 21 Apr 2022


---
Data-Driven Company Business Intelligence with AWS
VIDEO: The right cloud business intelligence software can help you tap into data from multiple sources, analyzing it to provide critical predictive insight and clear visualization that allows business users to act when needed. Watch this 3-minute video to learn how AllCloud can help you get the most from your data.
Posted: 16 Apr 2022 | Premiered: 16 Apr 2022


---
Cloud Migration on AWS
VIDEO: Organizations are shifting to managed cloud services for reduced complexity, pay-per-use models, and simplified maintenance. In this 2-minute video, discover the benefits of a cloud migration partner working in tandem with your IT team to ensure a smooth, efficient cloud transition. Watch here.
Posted: 01 Mar 2022 | Premiered: 02 Mar 2022


---
AllCloud Backup, Storage & Disaster Recovery on AWS
VIDEO: Tune into this brief video to learn how The Jones Company turned their server flooding situation around by backing up their data to the AWS cloud, strengthening data protection and compliance in the process.
Posted: 28 Jan 2022 | Premiered: 29 Jan 2022


---
Digital And Hybrid Event Platform In An ISO-Certified AWS Environment
CASE STUDY: VOK DAMS, an international communications agency for events and live marketing, needed a way to create a platform for hosting hybrid events with both digital and in-person participants. Check out this brief case study to explore the benefits of working with AWS and AllCloud to build a foundation for your business innovation needs.
Posted: 27 Jan 2022 | Published: 27 Jan 2022


---
JOYNEXT leverages AllCloudand AWS Managed Servicesto optimize their cloud cost
CASE STUDY: As businesses struggle to balance cloud spend, security, and management, many are turning to managed cloud service providers for help. In this quick case study, learn how a managed AWS environment helped JOYNEXT lower cloud costs while focusing on the user. Read the case study here.
Posted: 07 Jul 2021 | Published: 07 Jul 2021


---
German Personnel Creates a SaaSplatform from Scratch -Leveraging AllCloud's Expertise for a Smooth Migration
CASE STUDY: Access this case study to learn how a large recruitment software company migrated to AWS to shift into a SaaS offering in a phased approach – without negatively impacting flexibility, privacy and compliance, security, or internal governance.
Posted: 07 Jul 2021 | Published: 07 Jul 2021