Building a Cloud Center of Excellence to Save on AWS Costs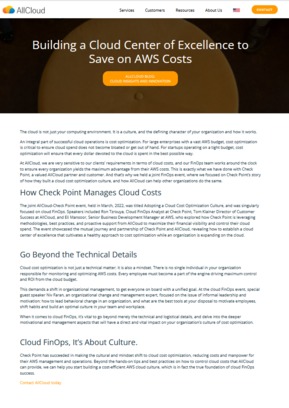 A critical aspect of cloud success is cost optimization, no matter if you're a large enterprise or a young startup. This blog post touches on how AllCloud helped Check Point leverage certain methodologies and best practices to maximize their cloud spend.
A key takeaway is that cloud cost optimization is not just a technical matter, but a company mindset.
Access the blog here.