How to reduce risk and complexity in your SaaS initiatives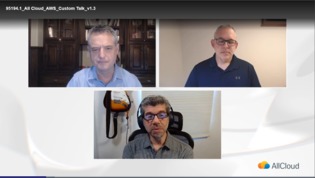 Businesses that are looking to digitally modernize their apps by migrating them to a SaaS delivery model should also keep in mind that their initiatives can be achieved easier and faster by establishing outcome-based managed services and a support framework.
In this webinar, you will take a deep dive into the state of application modernization and the importance of a SaaS-based delivery model as well as the benefits of a phased approach and experiences of other leaders who moved to SaaS delivery.
Watch this webinar to learn more about how to accelerate your app modernization and ensure your customers receive the best possible experience when interacting with your apps.