All Research Sponsored By:

Hughes Network Systems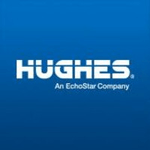 MPLS VS. SD-WAN
EBOOK: For 25 years, MPLS reigned as the preferred networking service. With the advent of SD-WAN, enterprises and agencies should compare relative advantages and disadvantages as they evolve their networks to meet changing needs. Download this e-book to compare MPLS vs SD-WAN and explore their relative advantages and disadvantages.
Posted: 11 Feb 2022 | Published: 12 Feb 2022


---
Digital Maturity Benchmark Apparel, Footwear and Accessories
EBOOK: Compared to other retailers, apparel has been ahead of the curve when it comes to digital maturity. Download this eBook to learn more about how you can improve your digital experience for online shoppers.
Posted: 21 Jan 2022 | Published: 27 Jan 2022


---
7 Hacks for the Drive-Thru Experience
BLOG: Quick serve restaurants have long relied on drive-thru operations. Now, with the pandemic, drive-thru's are being leveraged like never before. Read on to learn 7 hacks for a successful drive-thru experience.
Posted: 20 Jan 2022 | Published: 21 Jan 2022


---
Use the Customer Journey to Assess Your Brand's "Digital Transformation Maturity"
BLOG: Evaluating the customers experience is a helpful way to assess a retailer's digital maturity and identify areas for business improvement. Read on to learn the 4 stages of a customer's journey and find out where your brand stands in its digital transformation.
Posted: 19 Jan 2022 | Published: 21 Jan 2022


---
Tame the Chaos and Transform Retail Operations
BLOG: Between labor shortages and disrupted supply chains, the pandemic has created a perfect storm of demand for retail services. Read on to learn how technology can help compensate for a lack of resources and streamline operations to maximize customer experience.
Posted: 18 Jan 2022 | Published: 21 Jan 2022


---
Are SD-WAN Managed Services Right for your Organization?
EGUIDE: SD-WAN offers promising benefits, like the ability to use multiple ISP links. But managing those links can prove challenging. That's where SD-WAN managed services can help. Learn more from CIO and research analyst John Burke in this e-guide.
Posted: 12 Dec 2017 | Published: 12 Dec 2017


---
SD-WAN in 2018: What Technology Trends to Expect
EGUIDE: In this expert e-guide, analyst Lee Doyle provides valuable insights into SD-WAN trends that are expected to see continuing growth in 2018. On the radar: The continued growth of SD-WAN managed services and support for IoT, Wi-Fi and mobility.
Posted: 12 Dec 2017 | Published: 12 Dec 2017


---
How SD-WAN Can Benefit Branch Networks
EGUIDE: Gain valuable insights into why organizations are rapidly adopting cloud-based software networking technologies like SD-WAN to meet these next-generation WAN requirements. Then, uncover how you can bring distributed networks up to speed with simplicity and automation.
Posted: 12 Dec 2017 | Published: 12 Dec 2017


---
Does Your SD-WAN Need an Active-Active Connection?
EGUIDE: Most SD-WAN adopters are looking for an active-active connection, but this is not right for every organization. Before you jump into the deep end with SD-WAN, read this e-guide and learn how to assess your network to see if an active-active connection is right for you.
Posted: 23 Aug 2017 | Published: 18 Aug 2017


---
SD-WAN Market Trends
EGUIDE: Software-defined WAN (SD-WAN) is taking over for traditional WAN, but not without taking a few lessons from its predecessor. Because of this, we have seen two significant trends in SD-WAN emerge; SD-WAN and WAN optimization techniques are merging and SD-WAN as a service. Access this e-guide for details.
Posted: 14 Aug 2017 | Published: 09 Aug 2017


---
Myth-Busting SD-WAN
EGUIDE: In this expert e-guide, uncover the big mistakes many companies make when it comes to suitably deploying SD-WAN, and what you can do to get it right.
Posted: 14 Aug 2017 | Published: 11 Aug 2017