All Research Sponsored By:

Hughes Network Systems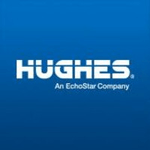 Are SD-WAN Managed Services Right for your Organization?
EGUIDE: SD-WAN offers promising benefits, like the ability to use multiple ISP links. But managing those links can prove challenging. That's where SD-WAN managed services can help. Learn more from CIO and research analyst John Burke in this e-guide.
Posted: 12 Dec 2017 | Published: 12 Dec 2017


---
SD-WAN in 2018: What Technology Trends to Expect
EGUIDE: In this expert e-guide, analyst Lee Doyle provides valuable insights into SD-WAN trends that are expected to see continuing growth in 2018. On the radar: The continued growth of SD-WAN managed services and support for IoT, Wi-Fi and mobility.
Posted: 12 Dec 2017 | Published: 12 Dec 2017


---
How SD-WAN Can Benefit Branch Networks
EGUIDE: Gain valuable insights into why organizations are rapidly adopting cloud-based software networking technologies like SD-WAN to meet these next-generation WAN requirements. Then, uncover how you can bring distributed networks up to speed with simplicity and automation.
Posted: 12 Dec 2017 | Published: 12 Dec 2017


---
Does Your SD-WAN Need an Active-Active Connection?
EGUIDE: Most SD-WAN adopters are looking for an active-active connection, but this is not right for every organization. Before you jump into the deep end with SD-WAN, read this e-guide and learn how to assess your network to see if an active-active connection is right for you.
Posted: 23 Aug 2017 | Published: 18 Aug 2017


---
SD-WAN Market Trends
EGUIDE: Software-defined WAN (SD-WAN) is taking over for traditional WAN, but not without taking a few lessons from its predecessor. Because of this, we have seen two significant trends in SD-WAN emerge; SD-WAN and WAN optimization techniques are merging and SD-WAN as a service. Access this e-guide for details.
Posted: 14 Aug 2017 | Published: 09 Aug 2017


---
Myth-Busting SD-WAN
EGUIDE: In this expert e-guide, uncover the big mistakes many companies make when it comes to suitably deploying SD-WAN, and what you can do to get it right.
Posted: 14 Aug 2017 | Published: 11 Aug 2017