Five Ways to Improve Cybersecurity at Your Government Agency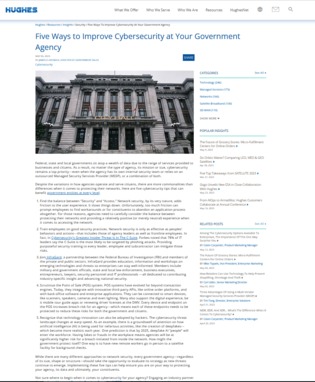 When we interact and transact with government agencies, depending on their services, they collect highly sensitive personal data like social security numbers, addresses, and more.
In this article, you will take a look at the criticality of cybersecurity in the government space and why most agencies have in-house IT security teams to go along with managed service providers to ensure that their data is secure.
Read on to learn more and see five helpful tips for IT leaders at government agencies on implementing a rock-solid defense around your sensitive data.