All Research Sponsored By:

Intermedia Net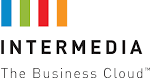 Your UCaaS Checklist
EGUIDE: Evaluating UCaaS providers and cloud-based products can be overwhelming, especially as market growth continues throughout 2018. Access this e-guide to uncover 3 areas of criteria when assessing UCaaS vendors and learn how to ensure top security measures are in place, so you can embrace the many inherent benefits of UCaaS.
Posted: 22 Feb 2018 | Published: 22 Feb 2018


---
Squash Large Business Email Security Challenges
EGUIDE: If you're a large enterprise, your security needs are unique. So don't take advice from a small organization, and learn how to accommodate the challenges specific to your size. This exclusive e-guide explores some Exchange security challenges and considerations that large enterprises face on a daily basis.
Posted: 15 Sep 2016 | Published: 13 Sep 2016


---
How Hosted Private Cloud Services Fill Cloud Model Gaps
EGUIDE: For enterprises that are leery of private or public cloud, hosted private cloud services – also known as a managed cloud – may be a better option. This exclusive e-guide details what differentiates a managed cloud platform from other cloud options and explores services offered by managed clouds.
Posted: 15 Sep 2016 | Published: 13 Sep 2016


---
How Enterprise File Sync-and-share is Changing the Backup Game
EGUIDE: Cloud-based file sync and share is becoming more popular as employees use their own devices to access corporate data. This e-guide details why organizations are turning to consumer cloud-based file-sharing and collaboration services to keep their company's data safe.
Posted: 14 Sep 2016 | Published: 12 Sep 2016