All Research Sponsored By:

Insight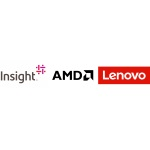 Insight Live: ChatGPT AI Ethics and Business Impact
WEBCAST: Although they can serve as a powerful tool, leveraging AI chatbots for business use cases comes with serious implications. Watch this webcast to gain expert insights about both the benefits and risks associated with using this new natural language processing AI tool for customer-facing use cases.
Posted: 28 Apr 2023 | Premiered: Apr 29, 2023


---
Financial Services Firm Uses Artificial Intelligence To Engage A New Generation Of Customers
CASE STUDY: Providing outstanding customer experiences is table stakes to compete in the competitive financial services industry. Learn how one firm drove a 72% increase in new millennial accounts with an ultra-responsive, 24/7 AI-driven chatbot.
Posted: 05 Dec 2022 | Published: 16 Nov 2022


---
Phases of the AI Journey
VIDEO: AI is not simply a product — it's a journey toward innovation and enhanced ROI. Along the journey, each phase of development presents challenges that may hinder implementation and success. Watch this video to learn how Insight can help businesses overcome these challenges to advance their AI efforts.
Posted: 10 Nov 2022 | Premiered: 10 Nov 2022


---
Fire Department Cuts Emergency Response Times In Half With Real-time Data
CASE STUDY: Having reliable intelligence from real-time data is critical in business, but in the world of first responders, it can be the difference between life and death. In this case study, see how one fire department leveraged data intelligence and a cloud-based infrastructure to respond faster than ever. Read on to learn more on how they achieved it.
Posted: 10 Nov 2022 | Published: 10 Nov 2022


---
The Data Dichotomy: Practical Approaches to AI Initiatives
WEBCAST: When it comes to AI initiatives, data can be a real driver of progress or a serious source of friction. Watch this webcast to learn how creating the right framework will help your organization use data to realize true transformation with AI initiatives.
Posted: 09 Nov 2022 | Premiered: Nov 8, 2022


---
AI-Ready Infrastructure: Best Practices & Strategies
WEBCAST: Realizing maximum benefits from AI deployments requires a different approach to IT infrastructure in order to support scalable AI workloads without sacrificing performance. Watch this webcast to hear expert insights about why AI reference architecture matters and learn best practices to accelerate time to value for your initiatives.
Posted: 09 Nov 2022 | Premiered: Nov 4, 2022


---
Four Things You Need To Know Before Undertaking An Ai Project
EBOOK: Successful deployment of AI initiatives requires creating a strategy tailored to your business's unique goals and needs. Access this e-book to learn about 4 key considerations your organization should make before setting out on your AI journey, including useful insights from real-world use cases.
Posted: 04 Nov 2022 | Published: 04 Nov 2022


---
Major Insurance Provider Saves Big With Big Data Migration
CASE STUDY: Running large data systems on outdated and inefficient systems can slow business and cost significant sums of money. Learn how this major insurance provider reduced cloud expenses by nearly 80% after completing a data migration to improve scalability, visibility and productivity.
Posted: 02 Nov 2022 | Published: 02 Nov 2022


---
eBook: Unlocking the Power of Data and AI
EBOOK: Nearly half of IT leaders say optimizing analytics capabilities for innovation is a top enterprise IT goal for 2022. The benefits are numerous — but building a solid strategy is challenging. Learn what key initiatives you should be prioritizing for data and AI implementation and how to sidestep roadblocks in this e-book.
Posted: 31 May 2022 | Published: 31 May 2022


---
Infographic: 10 Game-Changing Use Cases for Data & AI
INFOGRAPHIC: Organizations are using the power of AI to transform their businesses — from optimizing the supply chain to enhancing visibility and reducing errors. In this infographic, explore real-world AI use cases that are solving complex business challenges across five major industries.
Posted: 25 May 2022 | Published: 25 May 2022


---
Retail Grocer Achieves Stability And Agility With Enterprise Dmp
CASE STUDY: When one national food retailer needed a cost-effective, streamlined solution to capture all types of data and drive business outcomes, they turned to Enterprise DMP. The results? Rapid deployment and usage of data to simplify supply chain optimization, improved decision making, and accelerated delivery at scale. Read on to learn more.
Posted: 20 May 2022 | Published: 21 May 2022


---
Compare enterprise file-sync-and-sharing software and deployment options
EGUIDE: Download this e-guide to take a look at different EFSS technologies and cloud deployment models. You'll learn how different vendors stack up in terms of security, user experience, collaboration capabilities, file synchronization and more.
Posted: 12 Dec 2017 | Published: 08 Dec 2017


---
Compare the top enterprise file-sync-and-sharing vendors
EGUIDE: Enterprise file sync-and-sharing allows for simpler file access and sharing on the consumer and business level, but with so many vendors in the market it can be difficult to compare options. Download this e-guide to learn about the different capabilities of various vendors and what they can do for your mobile EFSS needs.
Posted: 12 Dec 2017 | Published: 08 Dec 2017


---
Mobile Security Best Practices in a Healthcare Setting
EGUIDE: This expert e-guide discusses 5 tips that you must consider when developing a mobile computing or healthcare BYOD strategy. Additionally, learn why device encryption, access control and third-party apps are common ways to manage and secure the smartphones and tablets used in a health care organization.
Posted: 15 Oct 2014 | Published: 15 Oct 2014


---
CYOD: Hassle Free BYOD
WHITE PAPER: This informative resource discusses a new approach to BYOD where employees choose their own device from a menu of pre-approved devices and plans, helping ease the burden of management for IT and allowing for improved efficiency.
Posted: 24 Apr 2014 | Published: 24 Apr 2014


---
Business Client Refresh ROI Estimator
ASSESSMENT TOOL: Is it time to upgrade your old devices? Developed from industry research and insights from Intel IT, this Business Client Refresh ROI Estimator lets you explore the business value of replacing your aging PCs with new Intel® processor-based devices.
Posted: 06 Mar 2014 | Published: 06 Mar 2014


---
10 UC and Collaboration Tips to Empower your Strategy
WHITE PAPER: This exclusive resource discusses how you can best utilize Unified Communication and Collaboration (UC&C) technologies to increase productivity and business value.
Posted: 12 Nov 2013 | Published: 12 Nov 2013


---
Build a Business Case: Embrace Change. Maintain Control. CYOD Lets You Do Both.
WHITE PAPER: Read on to learn more about CYOD and why so many organizations are seeing this as a viable option to adopt mobility in the enterprise without the security hassles of BYOD. Explore the business case for CYOD, how CYOD works, and more.
Posted: 13 May 2013 | Published: 13 May 2013


---
Implementing Your BYOD Mobility Strategy: AN IT Checklist and Guide
WHITE PAPER: This mobility checklist will offer readers an easy-to-read breakdown of what the IT department absolutely needs to consider when implementing a BYOD program into their enterprise. Read on to learn about the applications to choose, the installation and configuration options available, how to evaluate device performance, and more.
Posted: 10 May 2013 | Published: 21 Feb 2012


---
Choose Your Own Device (CYOD) Workshop
WHITE PAPER: Read on to learn about a CYOD workshop that can help you understand and develop a winning CYOD strategy with help from industry experts. Find out how taking advantage of this valuable learning experience will help you get a good grasp on policies and compliance, device lifecycles, device management, and more.
Posted: 10 May 2013 | Published: 31 Mar 2013


---
Mobility: BYOD vs. CYOD
WHITE PAPER: Whether you choose to implement a bring-your-own-device (BYOD) or a choose-your-own-device (CYOD) policy, IT still needs to meet the mobility challenge with an integrated solution. This white paper will help you learn about a holistic approach to managing the mobile technologies in your network, no matter how you choose to deploy them.
Posted: 10 May 2013 | Published: 28 Feb 2013


---
A holistic approach to your BYOD challenge
WHITE PAPER: Ensuring security of business applications on personal devices and maintaining unified wired and wireless visibility and management is key for BYOD. This white paper discusses the most critical requirements for effective BYOD management and offers advice on how IT can successfully manage this trend.
Posted: 10 May 2013 | Published: 10 May 2013


---
Achieving a BYOD (Bring-Your-Own-Device) Strategy That Works for You
WHITE PAPER: Read this white paper to learn five key steps that will help you create a successful BYOD management strategy. Read on and learn the best ways to address device policies, security threats, employee awareness, and more.
Posted: 06 May 2013 | Published: 06 May 2013


---
Enterprise Messaging That Is Agile, Simple, and Efficient: Deploy Microsoft Exchange Server 2010 on Cisco UCS
WHITE PAPER: The resource outlines a combined refresh and upgrade strategy for Exchange Server 2010 that improves efficiency and agility of your messaging environment while reducing costs and complexity by converging your email infrastructure.
Posted: 25 Apr 2013 | Published: 25 Apr 2013


---
Cisco UCS C-Series Rack Servers with Intelligent Intel Xeon Processors for Microsoft Exchange Server
WHITE PAPER: This solution brief details the features and benefits of an innovative rack server series and discusses the benefits of running Exchange on this architecture. Read on to determine if this is an optimal hardware for your messaging and collaboration environment.
Posted: 25 Apr 2013 | Published: 25 Apr 2013