All Research Sponsored By:

MicroPact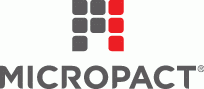 Frequently Asked Questions About Enterprise Case Management
WHITE PAPER: Access this expert paper that highlights 5 frequently asked questions about enterprise case management. Discover why taking a data-first approach can help your development team focus on architecting solutions that will drive outcome-based scenarios.
Posted: 11 Aug 2014 | Published: 11 Aug 2014


---
How to Align Enterprise BPM with Goals, Not Personalities
EGUIDE: This expert e-guide provides tips and best practices for aligning enterprise BPM with the goals of the organization instead of the personalities.
Posted: 17 Jun 2014 | Published: 17 Jun 2014