All Research Sponsored By:

Tintri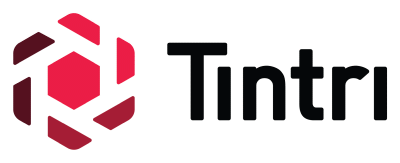 The New Drive for Desktop Virtualization, Explained
EGUIDE: A recent study uncovered that productivity and security are the driving forces behind many IT decisions in light of the COVID-19 pandemic—and IT orgs are turning to desktop virtualization as an answer. Read this E-Guide to learn more.
Posted: 29 Oct 2020 | Published: 29 Oct 2020


---
SAS vs. NVMe: The Future of the Two Key Storage Interfaces
EGUIDE: To get to the bottom of where SAS and NVMe stand, the SCSI Trade Association has brought in 2 industry executives to evaluate the performance and scalability, flexibility, and manageability and serviceability capabilities of both technologies. Read this e-guide to see what they concluded.
Posted: 28 Oct 2020 | Published: 28 Oct 2020


---
SQL Server Performance: Tuning Best Practices for DBAs
WHITE PAPER: In this e-guide, you'll learn how you can successfully tune your SQL Server for optimal performance. Read on to learn how to approach your SQL Server management holistically and achieve the desired balance, and performance, in your SQL Server environment.
Posted: 06 Aug 2020 | Published: 04 Aug 2020


---
Storage and Database Innovation Evolve in Tandem
EGUIDE: Check out this e-guide to learn more about the corresponding evolution of storage and database technologies, how speed and scalability factor into the performance of next-gen solutions, and what's next for the two.
Posted: 03 Aug 2020 | Published: 31 Jul 2020


---
4 VDI Automation Use Cases, Explored
EGUIDE: Download this E-Guide to unearth four VDI automation use cases specifically designed to streamline day-to-day IT workloads and find out how exactly they work.
Posted: 11 Jun 2020 | Published: 11 Jun 2020


---
If Performance Is Paramount, Flash Cloud Storage May be Key
EGUIDE: This e-guide serves as your essential resource for choosing a cloud provider with integrated flash storage to maximize your cloud app performance. Read on to learn why object storage just doesn't deliver the scale and performance cloud apps demand, and instead see how SSD steps in to deliver potentially unlimited scale.
Posted: 19 Apr 2017 | Published: 18 Apr 2017


---
Principles to guide your DevOps adoption
EGUIDE: In making the switch to Agile, many organizations adopted some Agile practices, but never became completely culturally Agile.The same can be said of DevOps adoption today. You can't implement just a few DevOps practices and expect results. Read this e-guide for 7 tips to change the culture of your development and operations teams.
Posted: 18 Apr 2017 | Published: 18 Apr 2017


---
Settling the Public vs. Private Cloud Storage Debate
EGUIDE: Elasticity, scalability and low cost are the defining characteristics of cloud infrastructure but when private and public clouds are applied indiscriminately, it can result in a high cost, inelastic infrastructure. In this eGuide, learn how to leverage the unique characteristics of public and private clouds to build a better storage infrastructure.
Posted: 02 Dec 2016 | Published: 01 Dec 2016


---
Value of Storage Operational Analytics
EGUIDE: In this eGuide learn how storage resource management (SRM) software can increase data accessibility and support key analytical functions such as capacity planning, vendor support, performance and dashboards. Also, find an exclusive list of data analytic vendors offering SRM software.
Posted: 02 Dec 2016 | Published: 01 Dec 2016


---
Why You Should Consider Your Options Before Upgrading to Flash Backup
EGUIDE: This featured e-Guide will help you recognize if your capacity and performance requirements figure into deciding to upgrade to a flash backup solution, as well as offers information about other alternative storage solutions that may be a better option for your enterprise.
Posted: 01 Dec 2016 | Published: 27 Nov 2016


---
10 Ways to Improve Virtual Server Storage
EGUIDE: For virtual infrastructures to perform well, they must be fed the virtual CPU, virtual memory, and virtual disk I/O they need. This expert e-guide details how to improve the performance of your virtual server storage with ten tips.
Posted: 03 Feb 2016 | Published: 01 Feb 2016


---
Purpose-Built Storage for Virtual Machines
EGUIDE: With the introduction of virtualized environments, storage strategies have shifted from SAN/NAS to purpose-built virtual server storage. This exclusive e-guide takes a look how this change has impacted the storage industry and explores the virtual server storage architecture vendor market.
Posted: 03 Feb 2016 | Published: 01 Feb 2016


---
Goodbye LUN Technology, You Served Us Well
EGUIDE: In a virtual server world, the concept of LUN technology and the amount of attention LUNs require from storage admins is soon becoming a thing of the past. This e-guide details how the introduction of server virtualization impacted LUN technology and discover how the storage industry responded.
Posted: 03 Feb 2016 | Published: 01 Feb 2016


---
Expert Tips and Tricks for Storage Virtualization
EGUIDE: This expert e-guide provides 10 tips for managing storage in support of virtual desktops, as well as numerous tricks that vendors are employing to solve the storage challenges. Read on to find out why you should use flash and consider virtualization-aware storage.
Posted: 31 Jan 2014 | Published: 31 Jan 2014


---
Risk-Free VDI with Tintri and VMware
WHITE PAPER: This 2-page solution brief delivers a cost-effective and easy-to-deploy desktop virtualization solution for organizations interested in expanding their current environment with VDI.
Posted: 29 Jan 2014 | Published: 31 Dec 2013


---
Leading Microprocessor Manufacturer Speeds Simulation Tests by 5x and Reduces Storage Footprint by 67% with Tintri
WHITE PAPER: This whitepaper examines how one organization overcame the challenges of storage for the virtual environment in order to achieve 5x faster simulation test, reduce their storage footprint by 67%, and more.
Posted: 28 Jan 2014 | Published: 28 Jan 2014


---
Real-World Strategies for Storage in Virtualized Environments
WEBCAST: This webcast dives deep into 3 trendy topics: storage for virtualization, evolution of storage, and scaling using a modular approach. Watch now to find out why storage technology is trailing the leading edge, and the top priorities that concern storage pros.
Posted: 24 Jan 2014 | Premiered: Oct 31, 2013


---
F5 Networks Removes VM Storage Bottlenecks and Reduces Waste with Tintri Vmstore
WHITE PAPER: This concise white paper dives deep into a case study that answers your need for a VM storage solution that provides the performance you need with a small footprint.
Posted: 23 Jan 2014 | Published: 31 Dec 2013


---
Storage Capabilities for VMware vs. Other Hypervisors
EGUIDE: Check out this expert e-guide to learn about the vm-aware storage market and the top vendors that comprise it.
Posted: 11 Dec 2013 | Published: 11 Dec 2013


---
Expert Analysis: Key Features of VM-aware Storage
EGUIDE: In this e-guide, access an expert perspective on the positives and negatives of VM-aware storage. Also, learn about the key attributes of these types of environments and how the newest storage offerings embody them.
Posted: 10 Dec 2013 | Published: 10 Dec 2013


---
Flash for VDI: Solutions and Success Stories
EGUIDE: In this e-guide, learn about today's top VDI pain points and read about how two very different organizations, a law firm and a county, resolved their problems in this area. Read on now to learn more.
Posted: 10 Dec 2013 | Published: 10 Dec 2013


---
Scaling Storage for Virtual Environments
WHITE PAPER: This technical white paper details a state-of-the –art approach designed for building and scaling virtualized environments.
Posted: 26 Nov 2013 | Published: 26 Nov 2013


---
Washington State University Case Study: Overcoming VDI Storage Performance Challenges
WHITE PAPER: Learn how Washington State University deployed storage for hundreds of virtual desktops on VMware View using a single Tintri VMstore.
Posted: 25 May 2012 | Published: 21 May 2012