All Research Sponsored By:

SUSE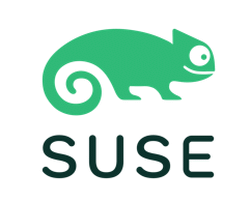 A Secure SAP Platform How To Secure Your SAP Platform
EBOOK: Through SAP businesses have been able to combine the functions of software which were priorly specialized to single functions. While this has greatly increased the effectiveness of SAP, it has also drawn the attention of hackers. This Gorilla Guide is designed to help you understand the risks to SAP production environments. Read on to learn more.
Posted: 15 Jun 2023 | Published: 15 Jun 2023


---
An open source secure foundation for SAP success with Google Cloud
WHITE PAPER: One of most popular software applications that is considered mission-critical for many organizations is SAP. For those organizations that have embraced the cloud, SAP is able to help you do more with less with the right set up. To do that, you need partners with experience and success. Read on to learn who that is and how they can help you.
Posted: 23 Feb 2023 | Published: 23 Feb 2023


---
Maximize the value of SAP S/4HANA with Google Cloud and SUSE
WHITE PAPER: This white paper explores how SUSE SAP solutions and Google Cloud are designed to help you:Overcome migration challengesCapitalize on Day 2 opportunitiesOptimize your SAP & cloud budgetAccess the paper here to learn more about SUSE SAP and Google Cloud.
Posted: 21 Feb 2023 | Published: 22 Feb 2023


---
Simplify How You Manage Edge Infrastructure
WHITE PAPER: This white paper explains how SUSE's cloud native edge solution is designed to simplify edge management by using a GitOps-based edge infrastructure and utilizing easy-to-use automation across all layers of your stack. Access this white paper to learn more about how SUSE Edge simplifies your edge infrastructure management.
Posted: 03 Feb 2023 | Published: 04 Feb 2023


---
Find Value At The Edge: Discover Your Innovation Opportunities And Bring Them To Life At The Edge
ANALYST REPORT: Challenges with implementing your applications at the edge are extremely common. To help you simplify your edge operations and find value in the technology, this Forrester report provides actionable insights how to overcome edge challenges. Access the Forrester report on edge computing here.
Posted: 03 Feb 2023 | Published: 04 Feb 2023


---
The Total Economic Impact™ Of SUSE Solutions For SAP Environments Powered By Intel Technology
ANALYST REPORT: This Total Economic Impact (TEI) report from Forrester examines the potential ROI you can realize from deploying the SUSE and Intel Server Platform for SAP environments. Access the TEI report here to explore if SUSE's SAP solutions are a good fit for your organization.
Posted: 03 Feb 2023 | Published: 03 Feb 2023


---
6 Reasons Why Harvester Accelerates IT Modernization Initiatives
WHITE PAPER: You know about digital transformation, but did you know that IT modernization needs be a part of that initiative? Analysts have said that IT modernization is the "north star" that businesses should move towards, but with so many challenges in the way it can be difficult. Not anymore. Read on to see 6 ways to accelerate your modernization journey.
Posted: 03 Feb 2023 | Published: 03 Feb 2023


---
Diving Deep into Kubernetes Networking
WHITE PAPER: If your organization deploys and monitors apps in data centers or the cloud, then you are probably already aware of Kubernetes. To have a successful Kubernetes deployment, your network must be robust enough to control interactions at several layers. Read on to learn more about networking in a Kubernetes environment and why it matters to you.
Posted: 03 Feb 2023 | Published: 03 Feb 2023


---
The Enterprise Linux Playbook
EBOOK: Selecting the right Linux platform is a crucial decision for your organization. To help you assess the strengths and weaknesses of the top 4 Linux platforms, SUSE Linux Enterprise, Red Hat Enterprise Linux, Canonical Ubuntu, and Oracle Linux, this e-book compares all their capabilities. Access it here.
Posted: 01 Feb 2023 | Published: 02 Feb 2023


---
The Definitive Guide to Moving SAP S/4HANA to the Cloud
EBOOK: This definitive guide to SAP migration to the cloud answers all your questions and more, providing details like:A cloud readiness checklist An analysis of each of the big 3 hyperscalers (AWS, GCP & Azure)Success stories from enterprises that have already made the moveAccess the guide to SAP cloud migration here.
Posted: 31 Jan 2023 | Published: 01 Feb 2023


---
Bridging the Legacy-to-Cloud-Native IT Journey with Harvester
ANALYST REPORT: Digital-first business is forcing organizations to adapt to more environments, culminating in a mix of virtual machines and containers running in the cloud, at the edge, on converged and hyperconverged platforms, and on traditional on-premises infrastructure. Read this IDC report to learn how to best manage these environments.
Posted: 31 Jan 2023 | Published: 01 Feb 2023


---
Zero Trust Container Security for Dummies
EBOOK: Containers have quickly become mainstream components in software development. However, these new deployments are vulnerable to cyberattacks that could decimate your business. This Zero Trust Container Security for Dummies guide teaches you how to get started on the zero trust journey for your organization's container environment. Read it here.
Posted: 30 Sep 2022 | Published: 30 Sep 2022


---
Distributed Cloud Series: Cloud-native Applications
ESG: 73% of organizations are currently developing cloud-native applications based on microservices architectures, according to this ESG study. The report goes on to explore how businesses are approaching cloud-native application orchestration and the pros and cons of microservices-based, containerized application environments. Read the ESG study here.
Posted: 17 Aug 2022 | Published: 17 Aug 2022


---
Distributed Cloud Series: Application Infrastructure Modernization Trends across Distributed Cloud Environments
ESG: This ESG report looks to understand the state of contemporary application infrastructure environments across distributed cloud environments and analyze the trajectory of infrastructure strategies spanning both on- and off-premises locations. Read the report here.
Posted: 12 Aug 2022 | Published: 12 Aug 2022


---
Distributed Cloud Series: Digital Ecosystems
ESG: This ESG report seeks to understand the current state of the edge computing environment, including budgets and prioritization and get an accurate picture of edge infrastructure, network, security, and data environments. Access the study here.
Posted: 10 Aug 2022 | Published: 10 Aug 2022


---
Stupid Simple Kubernetes
EBOOK: Understanding Kubernetes and microservices architectures is essential for software development success in today's world. In this Stupid Simple Kubernetes eBook, you'll learn the basics of Kubernetes, its components & building blocks, how to build a stable, easily manageable microservices architecture and more. Access the eBook here.
Posted: 02 Jun 2022 | Published: 02 Jun 2022


---
From automotive to software-driven mobility Digitized. Innovative. Industry-leading.
EBOOK: Today's auto industry has new manufacturers and existing ones taking on the challenge of CASE: Connected, Autonomous, Shared & Electric driving. The next 5 years will be a defining moment as automakers focus on software integration and digitization of vehicles.
Posted: 27 May 2022 | Published: 27 May 2022


---
Manufacturing: an Adaptive Road to Digital Transformation Activate the full benefits of Industry 4.0
EBOOK: With continued disruptions to the global supply chain, businesses face new pressures and threats. To survive, digital transformation is a necessity. In fact, 91% of industrial companies are investing in digital factories, but only 6% have reached their goals. Read on to learn about 4 key objectives that will define success for manufacturers today.
Posted: 24 May 2022 | Published: 24 May 2022


---
Power the future of Telecommunications Realize the 5G promise by becoming a connected provider
EBOOK: For telecommunications companies, 5G represents a major opportunity – but to realize its full potential, organizations need to tighten their networking and security practices. Read this e-book for a closer look at the implications of 5G and the future of telecommunications.
Posted: 21 May 2022 | Published: 21 May 2022


---
Life-saving outcomes from digital innovation at Pharma Develop freely. Harness speed. Grow at scale.
WHITE PAPER: This whitepaper explores the emergence of cutting-edge AI and digital technologies into every aspect of the pharma industry in the midst of Covid-19. Read on to discover how software-led pharma companies can overcome key challenges such as preventing security breaches, maximizing ROI and reducing operation costs, and gaining supply-chain agility.
Posted: 21 May 2022 | Published: 21 May 2022


---
Reinventing financial services with data Securely integrated. Customer-centric. Resilient & compliant.
EBOOK: The need to reinvent business and operational models in the financial services sector is urgent. Whether you're a traditional bank, insurer, or capital market company, an open-source platform can help you take back market dominance. Access this eBook to learn how open-source platforms are already transforming financial services.
Posted: 20 May 2022 | Published: 20 May 2022


---
Power the future of Telecommunications Accelerate retail transformation end to end
EBOOK: Retailers are racing to meet the rising expectations of a post-pandemic consumer base with innovative retail transformation technology. Read this resource to learn about 5 key considerations when looking for retail transformation solutions, how to
Posted: 20 May 2022 | Published: 20 May 2022


---
Multi-Cloud Kubernetes with Rancher
EBOOK: This Gorilla Guide to Multi-cloud Kubernetes with Rancher is your roadmap to efficiently deploying Kubernetes across your organization and its varied infrastructure. Access it here to get started on your Kubernetes strategy today.
Posted: 19 May 2022 | Published: 19 May 2022


---
Transforming Energy industry to deliver a smarter, cleaner future Scale at speed. Enhance security. Innovate the right way.
WHITE PAPER: With a requirement to supply cleaner power, and more of it, the energy sector will be forced to make digital innovation its most important strategic goal. See where the energy industry's digital transformation journey is going in this white paper, and find out how your organization can overcome the critical challenges facing the industry.
Posted: 19 May 2022 | Published: 19 May 2022


---
Choose the leaders: move SAP workloads to AWS with SUSE
WHITE PAPER: As organizations face pressure to accelerate their digital transformation efforts, migrating SAP applications to cloud can be a great way to get started. But which cloud provider is right for you? Access this white paper to explore the benefits your SAP workloads can see with AWS.
Posted: 11 Mar 2022 | Published: 12 Mar 2022