All Research Sponsored By:

SUSE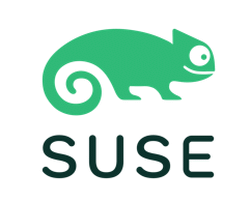 How To Build An Enterprise Kubernetes Strategy
WHITE PAPER: Building an enterprise Kubernetes strategy is no easy task. This comprehensive white paper details how to game plan your organization's approach to Kubernetes. Access the guide here.
Posted: 03 Jun 2022 | Published: 03 Jun 2022


---
Stupid Simple Kubernetes
EBOOK: Understanding Kubernetes and microservices architectures is essential for software development success in today's world. In this Stupid Simple Kubernetes eBook, you'll learn the basics of Kubernetes, its components & building blocks, how to build a stable, easily manageable microservices architecture and more. Access the eBook here.
Posted: 02 Jun 2022 | Published: 02 Jun 2022


---
From automotive to software-driven mobility Digitized. Innovative. Industry-leading.
EBOOK: Today's auto industry has new manufacturers and existing ones taking on the challenge of CASE: Connected, Autonomous, Shared & Electric driving. The next 5 years will be a defining moment as automakers focus on software integration and digitization of vehicles.
Posted: 27 May 2022 | Published: 27 May 2022


---
Manufacturing: an Adaptive Road to Digital Transformation Activate the full benefits of Industry 4.0
EBOOK: With continued disruptions to the global supply chain, businesses face new pressures and threats. To survive, digital transformation is a necessity. In fact, 91% of industrial companies are investing in digital factories, but only 6% have reached their goals. Read on to learn about 4 key objectives that will define success for manufacturers today.
Posted: 24 May 2022 | Published: 24 May 2022


---
Power the future of Telecommunications Realize the 5G promise by becoming a connected provider
EBOOK: For telecommunications companies, 5G represents a major opportunity – but to realize its full potential, organizations need to tighten their networking and security practices. Read this e-book for a closer look at the implications of 5G and the future of telecommunications.
Posted: 21 May 2022 | Published: 21 May 2022


---
Life-saving outcomes from digital innovation at Pharma Develop freely. Harness speed. Grow at scale.
WHITE PAPER: This whitepaper explores the emergence of cutting-edge AI and digital technologies into every aspect of the pharma industry in the midst of Covid-19. Read on to discover how software-led pharma companies can overcome key challenges such as preventing security breaches, maximizing ROI and reducing operation costs, and gaining supply-chain agility.
Posted: 21 May 2022 | Published: 21 May 2022


---
Reinventing financial services with data Securely integrated. Customer-centric. Resilient & compliant.
EBOOK: The need to reinvent business and operational models in the financial services sector is urgent. Whether you're a traditional bank, insurer, or capital market company, an open-source platform can help you take back market dominance. Access this eBook to learn how open-source platforms are already transforming financial services.
Posted: 20 May 2022 | Published: 20 May 2022


---
Power the future of Telecommunications Accelerate retail transformation end to end
EBOOK: Retailers are racing to meet the rising expectations of a post-pandemic consumer base with innovative retail transformation technology. Read this resource to learn about 5 key considerations when looking for retail transformation solutions, how to
Posted: 20 May 2022 | Published: 20 May 2022


---
Multi-Cloud Kubernetes with Rancher
EBOOK: This Gorilla Guide to Multi-cloud Kubernetes with Rancher is your roadmap to efficiently deploying Kubernetes across your organization and its varied infrastructure. Access it here to get started on your Kubernetes strategy today.
Posted: 19 May 2022 | Published: 19 May 2022


---
Transforming Energy industry to deliver a smarter, cleaner future Scale at speed. Enhance security. Innovate the right way.
WHITE PAPER: With a requirement to supply cleaner power, and more of it, the energy sector will be forced to make digital innovation its most important strategic goal. See where the energy industry's digital transformation journey is going in this white paper, and find out how your organization can overcome the critical challenges facing the industry.
Posted: 19 May 2022 | Published: 19 May 2022


---
Choose the leaders: move SAP workloads to AWS with SUSE
WHITE PAPER: As organizations face pressure to accelerate their digital transformation efforts, migrating SAP applications to cloud can be a great way to get started. But which cloud provider is right for you? Access this white paper to explore the benefits your SAP workloads can see with AWS.
Posted: 11 Mar 2022 | Published: 12 Mar 2022


---
How to move SAP workloads to Google Cloud with SUSE
WHITE PAPER: According to an IDC report, organizations have seen 56% better IT team efficiency by running SAP environments on Google Cloud. This white paper details why you should consider making the move to Google Cloud, with further benefits like a 272% 3-year ROI for SAP customers and up to 64% in savings. Access it here.
Posted: 11 Mar 2022 | Published: 11 Mar 2022


---
How to move SAP workloads to Microsoft Azure with SUSE
WHITE PAPER: Migrating SAP applications and SAP HANA platforms to the cloud can be smooth, easy, and fast—if you choose the right Linux platform and cloud partner. Download this white paper to learn how together, SUSE and Microsoft Azure deliver a reliable, cost effective platform that helps you accelerate innovation & discover tips to help you get started.
Posted: 01 Feb 2022 | Published: 02 Feb 2022


---
Preparing for S/4HANA: Key tips & best practices
EGUIDE: Download this expert guide for tips and best practices business leaders can use to prepare for SAP S/4HANA migration, and explore the key differences between S/4HANA and ECC.
Posted: 12 Mar 2021 | Published: 11 Mar 2021


---
Key Considerations for Selecting a Commercial Linux Distribution for Embedded Solution Development and Management
RESOURCE: The embedded systems market is expected to grow 5.6% over the next six years. But what challenges and pressures do embedded system developers face? And how can application development be accelerated with Linux?
Posted: 23 Oct 2020 | Published: 11 Mar 2020


---
Roll your own—RYO or partner with a supported Linux distribution
RESOURCE: Embedded solution developers are often attracted to the "free" aspect of Linux and choose the RYO development route. However, an unsupported distribution might leave developers vulnerable to a wide range of hidden costs, risks, and time-consuming activities.
Posted: 23 Oct 2020 | Published: 11 Feb 2020


---
The Advantages of Virtualized Linux for Business-Critical Applications
WHITE PAPER: This expert paper explains how migrating from UNIX-based systems to Linux standard-based servers can simplify the virtualization of your critical applications, enabling improved performance, reliability and agility.
Posted: 18 Apr 2013 | Published: 18 Apr 2013


---
WebYaST data sheet
PRODUCT OVERVIEW: Review this product overview and discover the benefits of utilizing WebYaST for the management of your virtual, software, or cloud applications. Learn the 14 key features, and the system requirements.
Posted: 20 Jun 2012 | Published: 01 Jun 2012


---
Endress + Hauser Success Story
WHITE PAPER: This white paper outlines how one organization successfully migrated to Linux and consolidated 14 physical servers to a single IBM System z mainframe. Inside, discover how your business can consolidate physical servers and realize other valuable benefits like rapid provisioning and easy management of virtualized Linux environments.
Posted: 19 Jun 2012 | Published: 19 Jun 2012


---
Improve Data Center Efficiency with Enterprise Linux Servers
WHITE PAPER: IT budgets are not expected to recover anytime soon, so companies need to adjust to the reality of using fewer resources to deliver business services. This white paper explains how you can accomplish this seemingly impossible objective by running your critical workloads on Linux.
Posted: 19 Jun 2012 | Published: 01 Mar 2012


---
Virtualizing Enterprise SAP Software Deployments
WHITE PAPER: Because SAP systems are critical to business operations, companies must ensure that they remain consistently available. This white paper explains how you can leverage virtualization to consolidate SAP servers without compromising the reliability of these crucial applications.
Posted: 18 Jun 2012 | Published: 01 Jun 2011


---
IDC link software appliances ease cloud application deployment
WHITE PAPER: Like most new technology, cloud computing does not come without a certain level of complexity. This white paper evaluates the key drivers for cloud computing and explains how certain software appliances can simplify cloud implementation and accelerate your initiative.
Posted: 13 Jun 2012 | Published: 01 Jan 2012


---
High Availability on SUSE Linux Enterprise Server for SAP Applications
WHITE PAPER: This white paper examines various high availability scenarios for running SAP on SUSE Linux. Determine which one is right for your enterprise and obtain detailed advice for properly enabling it.
Posted: 13 Jun 2012 | Published: 01 Dec 2011


---
SUSE Studio standard data sheet
DATA SHEET: This data sheet discusses the key tasks involved in the application lifecycle. Learn how you can reduce time spent on deployment and routine maintenance with pre-configured templates.
Posted: 12 Jun 2012 | Published: 01 Dec 2011


---
SUSE lifecycle management server data sheet
DATA SHEET: As if the process of building and installing software isn't difficult enough, deployed software systems require proper maintenance throughout their lifetimes. This data sheet describes a management server and its key characteristics that can assist in this process.
Posted: 12 Jun 2012 | Published: 01 Jul 2011