All Research Sponsored By:

BBD Boom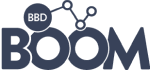 CRM vs. CDP vs. DMP: What's The Difference?
EGUIDE: While CRM systems, CDPs and DMPs all share a main objective, the ways that these systems go about collecting and storing data differs, leading to many organizations struggling to choose which best fits the needs of their organization. Read on to learn more about the differences between the solutions and discover the benefits of each.
Posted: 27 Oct 2022 | Published: 25 Oct 2022


---
HubSpot Releases Free CMS with Marketing, CRM Integrations
EGUIDE: Access this guide to learn about the current state of marketing automation for small, B2B organizations, and discover how you can integrate basic websites with CRM data, perform new tasks efficiently, gain access to custom domains and premium hosting, and more.
Posted: 18 Oct 2022 | Published: 18 Oct 2022


---
HubSpot Gives Customer Service Platform a Makeover
EGUIDE: Access this guide to hear how businesses are handling the current contact center struggle pertaining to fragmented and complicated CCaaS and UCaaS technologies, and discover how HubSpot can help you improve customer service throughout your organization.
Posted: 18 Oct 2022 | Published: 14 Oct 2022