All Research Sponsored By:

KX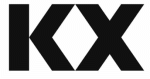 Driving Decision-Intelligence at 330kph
CASE STUDY: In order to to develop the best car, optimize the performance on race-weekend and evolve faster than their competitors, the BTW Alpine F1 Team needed a way to maximize the potential of their data. Access this case study to learn why the BWT Alpine F1 Team turned to KX to extract more value from their data in a very fast way.
Posted: 15 Jun 2022 | Published: 15 Jun 2022


---
Real-time Data: The Speed to Business Value
WHITE PAPER: Businesses around the world have arrived at a new frontier of data management and analytics. We're entering the era of fast data, where big ideas are fueled by insights gleaned from data in real-time. Read this paper to learn how real-time data can drive business value across a range of potential value outcomes.
Posted: 15 Jun 2022 | Published: 30 Dec 2022


---
KX: Safety in Numbers
EBOOK: Access this e-book to learn how microsecond-fast, ever-present surveillance is the key to minimizing, mitigating and monetizing banking risk.
Posted: 15 Jun 2022 | Published: 30 Dec 2022


---
The Total Economic Impact™ Of KX Insights
WHITE PAPER: Read this paper to learn the total economic impact™ of KX Insights, which will identify the cost, benefit, flexibility, and risk factors that could affect your investment decision.
Posted: 15 Jun 2022 | Published: 15 Jun 2022