All Research Sponsored By:

KX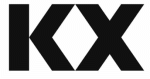 The ROI of Real-Time Data Analytics
INFOGRAPHIC: With the current explosion of data, companies need to find solutions that will allow for speedy delivery of business value from data insights. Check out this infographic to see what 4 decision-makers told Forrester about their experience using KX Insights and learn how the platform can improve data and analytics performance.
Posted: 22 Jun 2022 | Published: 22 Jun 2022


---
Adss Leverages Kx Real-Time Data Platform To Accelerate Its Transformational Growth Strategy.
CASE STUDY: Read this case study to learn how a financial services firm restored confidence in its data by leveraging capabilities from KX, which allowed them to democratize massive amounts of data, regardless of format/location.
Posted: 17 Jun 2022 | Published: 17 Jun 2022