All Research Sponsored By:

Paycom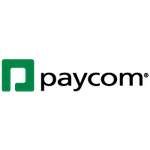 7 TIPS TO EVALUATE HR TECHNOLOGY FOR 2022
WHITE PAPER: Download this white paper to take a deep dive into 7 key topics to contemplate when shopping for long-term, comprehensive HR technology and discover how Paycom solutions can readily address each of them.
Posted: 03 Dec 2021 | Published: 03 Dec 2021


---
Making the most of benefits: a guide to post-open enrollment
WHITE PAPER: Open enrollment can be stressful and possibly even frustrating for HR professionals and employees alike. But it doesn't have to be! By taking action afterward, you can help ensure a better experience for your business moving forward. Explore this guide to harnessing employee feedback to foster a meaningful and beneficial post-open enrollment.
Posted: 17 Nov 2021 | Published: 17 Nov 2021


---
Compliance Challenges Just How Big Is The Regulatory Burden For U.S. Businesses?
WHITE PAPER: The legally mandated need for consistency and accuracy applies to all areas of HR administration, so it's no wonder employers and their HR teams feel daunted by the burden. Download this white paper for tips on dealing with regulatory changes, and mastering compliance for your company, team and people.
Posted: 08 Jun 2021 | Published: 08 Jun 2021


---
Paycom's Mobile App in Action
WEBCAST: Paycom is a mobile-enabled solution that can help with talent acquisition and management, payroll and other employee-related tasks. Watch this brief demo to see how the app works, and how it can help you streamline HR processes.
Posted: 08 Feb 2021 | Premiered: Feb 5, 2021


---
Tips To Create An Effective Employee Handbook
WHITE PAPER: An employee handbook presents a valuable opportunity for HR, saving them vast amounts of time and energy that might be spent answering questions. However, it can get tricky knowing what to add in, and what can be left out. Open up this white paper to get some tips that will help you understand what an effective employee handbook looks like.
Posted: 08 Feb 2021 | Published: 08 Feb 2021