All Research Sponsored By:

NetApp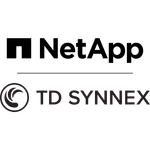 How File Storage Services in the Cloud Help Make SAP Migrations a Reality
WHITE PAPER: Take a dive into this IDC white paper to explore how cloud infrastructure services can help customers address their SAP migration and performance challenges, and learn how enterprises can cost effectively and reliably execute SAP HANA migrations.
Posted: 15 Dec 2021 | Published: 09 Oct 2021


---
How Cloud Storage Infrastructure Can Make or Break Your SAP Migration
ESG: Access this ESG white paper to look at common storage service options typically available for running SAP on native public cloud services, IaaS and SDS, and how they present limitations for achieving the business agility, performance, and productivity managers expect when migrating SAP workloads to the cloud.
Posted: 14 Oct 2021 | Published: 14 Oct 2021


---
Unlock SAP on Azure without the risk, cost, or time
WHITE PAPER: Access this short white paper to learn how you can successfully address some of the key challenges you'll face when moving your SAP systems to Azure—including data management, DB performance and scalability, data protection and backup, and much more.
Posted: 12 Oct 2021 | Published: 12 Oct 2021


---
Making it through the DevOps journey with a Hybrid Cloud
EGUIDE: Many business have begun to take the steps towards a DevOps method, but this journey comes with growing pains that can be challenging if mishandled. Download this eGuide to make the journey to efficient DevOps process easier with a properly setup hybrid cloud environment.
Posted: 29 Jul 2019 | Published: 29 Jul 2019