All Research Sponsored By:

Barracuda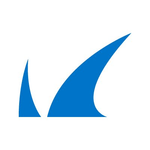 The state of industrial security in 2022
ANALYST REPORT: This report takes an in-depth look at IIoT/OT security projects, trends, challenges, security incidents, and how to tackle cybersecurity risks in industrial environments. Browse your copy to view the detailed research results for yourself and benchmark your industrial security approach against that of your peers.
Posted: 21 Jul 2022 | Published: 21 Jul 2022


---
5 Opportunities For Msps In 2022
WEBCAST: MSPs that are willing to think outside the box will find the rest of 2022 filled with opportunities for innovation and revenue growth. Open this e-book to find out which opportunities to take advantage of and which challenges to avoid.
Posted: 24 May 2022 | Premiered: May 24, 2022


---
Spear Phishing: Top Threats And Trends
WHITE PAPER: Tap into this report to gain the most recent trends in social engineering, the latest methods attackers are using to trick their victims, and the best practices to protect your business from these evolving threats.
Posted: 13 May 2022 | Published: 13 May 2022


---
Evolving To A Security-centric Msp
WHITE PAPER: As an MSP, how can you adequately protect an organization's information assets from malicious threats while enabling frictionless network performance? Access this guide to uncover actionable steps you can take during your security journey to provide a valuable set of services to your customers.
Posted: 11 May 2022 | Published: 12 May 2022


---
The state of network security in 2021
ANALYST REPORT: Businesses are increasingly investing in SASE solutions to defeat attacks and protect their networks while supporting a hybrid work model. This research report looks at cloud adoption, working from home, security concerns and a variety of challenges related to network security. Read on to discover all 26 research findings and analytical insights.
Posted: 14 Oct 2021 | Published: 14 Oct 2021


---
RANSOMWARE PROTECTION CHECKLIST
WHITE PAPER: Ransomware attackers are increasingly employing more sophisticated attacks and defeating existing defenses. Download this comprehensive checklist to develop an effective protection plan for your organization to protect your email, secure your applications, back up your data and more.
Posted: 14 Oct 2021 | Published: 14 Oct 2021


---
Ransomware: Why O365 backup is key for your survival strategy
WEBCAST: Ransomware is still one of the top organizational threats of 2021. Access this webinar to learn about protecting against ransomware and other threats and leveraging emerging cloud-backup strategies and solutions to secure your Office 365 data.
Posted: 28 Jul 2021 | Premiered: Jul 28, 2021


---
The state of Office 365 backup
WHITE PAPER: Finding that Microsoft's built-in tools are basic, and restoration with native tools can be difficult and time consuming? Luckily, this report takes a look at the concerns and preferences IT professionals have about Office 365, data security, backup and recovery, software-as-a-service (SaaS) solutions, and related topics.
Posted: 30 Jun 2021 | Published: 30 Jun 2021


---
The state of application security in 2021
RESEARCH CONTENT: Has your organization suffered a security breach as a direct result of a vulnerability in one of its applications? On average, organizations were successfully breached twice in the past 12 months as a direct result of an application vulnerability. Access this report to gather all the facts about the state of application security in 2021.
Posted: 29 Jun 2021 | Published: 29 Jun 2021


---
A Practical Guide To A Zero Trust Implementation
ANALYST REPORT: Zero Trust architectures are growing in popularity across most organizations – but security leaders sometimes feel daunted by the changes required to embrace Zero Trust. Read this Forrester e-guide to unlock exclusive expertise regarding designing, implementing and managing a Zero Trust architecture.
Posted: 27 May 2021 | Published: 03 Mar 2021


---
Spear Phishing: Top Threats and Trends Vol. 5
RESEARCH CONTENT: As their speedy exploitation of fears around the COVID-19 pandemic show, cybercriminals adapt quickly to current events and new tactics. This in-depth report takes a look at the evolving trends in spear-phishing and the new ways attackers are tricking their victims – read on unlock this exclusive insight.
Posted: 08 Feb 2021 | Published: 29 Dec 2020


---
5 steps to secure home devices & improve productivity for remote work
WHITE PAPER: Due to the pandemic, remote work became an essential part of a modern enterprise. But for remote work and employees to thrive, they need fast and secure access to data. Read on to discover 5 steps organizations can take to further secure their remote workers, without sacrificing productivity.
Posted: 08 Feb 2021 | Published: 21 Dec 2020


---
Ransomware Threat Spotlight
VIDEO: Another unfortunate consequence of 2020 was the apparent rise of ransomware threats, especially those targeting remote workers. This webinar provides a look back at the top ransomware trends of 2020, highlighting key tactics, common vulnerabilities and more – watch now to get started.
Posted: 08 Feb 2021 | Premiered: 23 Dec 2020


---
Leading private hospital consolidates email protection to secure VIP guests' data "Crown Jewels"
CASE STUDY: Healthcare is one of the most frequently targeted verticals and patient data has grown in value to cybercriminals. This case study follows how Richard Andrews, Head of IT at King Edward VII's hospital in London, was able to implement email security for his most vulnerable patients – including members of the Royal Family.
Posted: 08 Feb 2021 | Published: 21 Dec 2020


---
Barracuda CloudGen WAN for Azure
DATA SHEET: Today's organizations need fast, reliable network performance to provide an office-like user experience to their distributed workforces. Now, these organizations have the power to leverage secure, cloud-scalable SD-WAN deployed directly from Microsoft's Azure Marketplace. Download this data sheet to learn about CloudGen WAN for Azure.
Posted: 08 Feb 2021 | Published: 22 Dec 2020


---
Barracuda CloudGen Access
DATA SHEET: Remote work is here to stay, and cloud migrations are accelerating. This level of risk means organizations must leverage secure access, verifying that only the right people with the right devices and the right permissions have access to company data, apps & infrastructure. In this data sheet, examine Barracuda's CloudGen Access, a zero-trust tool.
Posted: 08 Feb 2021 | Published: 22 Dec 2020


---
Spear Phishing vol4: Impersonations are increasingly more common, sophisticated and targeted.
WHITE PAPER: Spear phishing, alongside other impersonation attacks, are on the rise, and new tactics are making it more difficult to differentiate between an impersonation attempt and a genuine message. Read on to discover the top 3 spear phishing impersonation attacks to keep an eye on.
Posted: 08 Feb 2021 | Published: 23 Dec 2020


---
Your Microsoft 365 productivity cloud and the backup it deserves
WEBCAST: Check out this webcast to learn about Barracuda's Cloud-to-Cloud Backup, SaaS that provides unlimited storage and retention for Microsoft Office 365 so you can ensure your workloads remain protected.
Posted: 08 Feb 2021 | Premiered: Nov 24, 2020


---
Future-Proofing Enterprise Security Awareness in the Age of Workforce Mobility
WHITE PAPER: With enterprises gearing towards a more mobile workforce, security awareness is now more important than ever – and the trends behind it are crucial for IT professionals. To get a sense of the readiness of organizations in employee awareness and training, read this Forrester report to explore these trends, as well as priorities, in this space.
Posted: 08 Feb 2021 | Published: 30 Sep 2020


---
Brave the new normal: How companies in Asia-Pacific are overcoming security challenges in a remote workplace.
WHITE PAPER: According to a recent study, 62% of APAC organizations said they wouldn't have implemented remote working for another 5 years if it weren't for COVID-19. The rapid adoption of the new normal has left many of these organizations vulnerable – read this white paper to learn how APAC organizations are addressing these security challenges.
Posted: 08 Feb 2021 | Published: 22 Sep 2020


---
Insights into attacker activity in compromised email accounts
WHITE PAPER: Spear phishing and email account takeovers are proving to be a lucrative and accessible opportunity for cybercriminals – and attack methods are only growing more sophisticated. This report provides an overview of today's top email security threats and offers defensive best practices for protecting your inboxes.
Posted: 08 Feb 2021 | Published: 31 Jul 2020


---
Dutch Insurance Provider Deploys Barracuda Firewalls from Data Unit
CASE STUDY: Aevitae, a leading Dutch insurance provider company, was not satisfied with any of their existing firewalls solutions. They sought a solution that would provide seamless, end-to-end data visibility across their hybrid environment. In this case study, learn why Aevitae ultimately decided to partner with Barracuda Networks.
Posted: 08 Feb 2021 | Published: 15 Jul 2020


---
Global provider and awarding body of British education consigns archaic data backup to history books.
CASE STUDY: Access this case study to learn the 5 improvements that NCC Education saw in day-to-day archiving and backup operations when they implemented Barracuda Essentials.
Posted: 08 Feb 2021 | Published: 15 Jul 2020


---
Leading Dutch IT Services Provider Gets Complete Office 365 Protection
CASE STUDY: After successive failures to protect data with their previous backup provider occurred, Truston knew they needed a more efficient off-site backup solution for their O365 data. Download this case study to discover the results of Truston investing in Barracuda Essentials.
Posted: 08 Feb 2021 | Published: 31 Dec 2017


---
Five Pillars of an actionable Cloud Security Framework in Azure
WHITE PAPER: In order to ensure a responsible cloud migration, organizations need to ensure that they secure the network, applications and data that will reside in their cloud environment. This white paper takes the widely used NIST Cybersecurity Framework and turns it into 5 actionable pillars. Read on to get started.
Posted: 08 Feb 2021 | Published: 16 Jun 2020