All Research Sponsored By:

TIBCO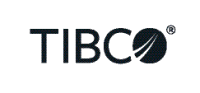 The Ultimate Master Data Management Implementation Guide
WHITE PAPER: MDM experts recommend establishing rules such as where master data comes from, when it is acceptable to deviate from a rule, the process to add new attributes, and control replication. Examine this e-book to learn how to use MDM in your company with this Ultimate MDM Implementation Guide.
Posted: 13 Apr 2022 | Published: 13 Apr 2022


---
WHY YOU NEED MASTER DATA MANAGEMENT —NOW
WHITE PAPER: Master Data Management (MDM) allows organizations to realize accurate reporting, fewer errors, and better insights. Read how the rapidly growing MDM market is changing how high performing organizations are consolidating and managing their data to set new best practices.
Posted: 07 Apr 2022 | Published: 07 Apr 2022


---
Forging A Path To Data And Analytics Value: A Credit Union's Guide
EBOOK: Knowing your customers' behavioral buying patterns is key for any business. The problem that many companies face is what to do with the mountains of data they collect. Read how one credit union bypassed the headaches of manually analyzing data and utilized cutting edge analytics to improve their data analysis productivity by 96% in short time.
Posted: 01 Apr 2022 | Published: 01 Apr 2022


---
Transform Operations With Real-Time, Hyperconverged Analytics
WHITE PAPER: Predictive analytics has helped solve many business problems, but there is a new approach to getting value from real-time data: Hyperconverged Analytics. No matter the data, having the ability to detect trends and patterns in real time and then react is key for any business. Read how two companies leveraged this technology to transform themselves.
Posted: 01 Apr 2022 | Published: 01 Apr 2022


---
How To Sell The Business On Data Virtualization
WHITE PAPER: While you're well aware of the value a good data management solution can create in today's data-driven world, convincing your CFO or other business leaders of this fact can be a challenge. This short white paper will walk you through selling your business on data virtualization in a convincing and honest way. Learn more here.
Posted: 31 Mar 2022 | Published: 31 Mar 2022


---
Manufacturing, Materials & Supply Chain video
WEBCAST: This webinar will walk you through classic data management issues for supply chain and manufacturing, and explore the ways organizations can better safeguard and utilize this data with TIBCO. Tune in today to see TIBCO EBX in action as it curates, improves, and uses manufacturing and supply chain data.
Posted: 31 Mar 2022 | Premiered: Mar 31, 2022


---
Mercedes-AMG Petronas F1 & TIBCO: Success at the Pinnacle of Motorsport
VIDEO: Over its years of partnership with TIBCO, Mercedes-AMG Petronas Formula One amassed more than 50 race wins—including Constructors' and Drivers' championships—and operationalized turning data into winning insight. Watch this short video to learn how rapid analytics is turning data into fuel for success.
Posted: 30 Mar 2022 | Premiered: 30 Mar 2022


---
How To Detect Manufacturing Anomalies Industry Solutions, Applications, And Autoencoder Machine Learning Models
WHITE PAPER: Efficient and automatic anomaly detection capabilities go a long way towards building the resilience, quality control, and data savviness that defines leading manufacturers. Access this white paper to learn how TIBCO technologies power a variety of anomaly detection approaches and use cases, creating value from your industrial data.
Posted: 30 Mar 2022 | Published: 30 Mar 2022


---
Data Virtualization Discovery Workshop Video
WEBCAST: Tune into this workshop video to learn how TIBCO data virtualization can improve and accelerate data discovery while unifying your data within an easily governed, agile, single source of truth.
Posted: 30 Mar 2022 | Premiered: Mar 30, 2022


---
Immersive, Hyperconverged Analytics For Rapid Learning, Decisionmaking, And Acting
WHITE PAPER: Based on powerful diagnostic, predictive, and real-time analytics, hyperconverged analytics transform traditional rearview monitoring into a rapid learning, decision-driven, and actionable environment. Find out how hyperconverged analytics can amplify and accelerate your enterprise's decision-making with TIBCO's guide.
Posted: 29 Mar 2022 | Published: 29 Mar 2022


---
Manufacturing - Products video
VIDEO: Setting up the applications that help coordinate supply chain and materials management can be a major initial hurdle for manufacturers. Watch TIBCO's guiding video and find out how to properly set up, procure valuable data from, and maintain the applications necessary for your manufacturing enterprise.
Posted: 29 Mar 2022 | Premiered: 29 Mar 2022


---
The Better Way: A Hyperconverged Analytics Platform
WHITE PAPER: Your BI applications may risk falling prey to "zombie analytics": dashboards that lack prescriptive (or even timely) insights, mindlessly undermining business intelligence. Check out TIBCO's guide and learn how hyperconverged analytics platforms ensure your insights are more than hindsight views.
Posted: 29 Mar 2022 | Published: 29 Mar 2022


---
The Business Value And Benefits Of Master Data Management
WHITE PAPER: Properly capitalizing on the value of master data can drive business benefits including increased revenue, supply chain optimization, and improved compliance. Access this short white paper to learn the true value of master data management and discover how you can build an effective case for MDM investment with leadership.
Posted: 29 Mar 2022 | Published: 29 Mar 2022


---
Hyperconverged Analytics: Immersive, Smart, Real-Time
WHITE PAPER: Traditional BI cannot keep pace with data science-infused advanced analytics, and those who cling to familiar but outdated methodologies are destined to fall behind. Hyperconverged analytics integrates data science and cutting-edge analytics, allowing organizations to meet these data and insight challenges head on. Read on to learn more.
Posted: 29 Mar 2022 | Published: 29 Mar 2022


---
How To Easily Get Real-Time Analytics From Kafka
EBOOK: Kafka use is skyrocketing, but many intelligence and management tools do not natively connect to Kafka. With TIBCO, analytics agility can be achieved in minutes with a native no-code Kafka connection. Read how TIBCO can help implement a seamless Kafka connection for your enterprise, ensuring that data analysis is always accessible.
Posted: 28 Mar 2022 | Published: 28 Mar 2022


---
Thinking Smarter: How TIBCO & AWS Put You On The Path To AI-Informed Decisions And Faster, Better Outcomes
WHITE PAPER: With a single decision environment for diagnostic, predictive, and real-time analytics, static point-in-time reporting generated from traditional BI tools is transformed into a hyper-aware nerve center for rapid learning. Read this whitepaper and learn how to make AI-informed decisions and adapt to market changes in real time.
Posted: 25 Mar 2022 | Published: 25 Mar 2022


---
What Is Ipaas And Why Do You Need One Now?
WHITE PAPER: Without tightly integrated elements, digital business workflow breaks down and employees can't access the information they need. With iPaaS, your business can maintain more touchpoints and greater intelligence without sacrificing speed. Learn what an iPaaS is, how it works, and how it delivers value for your data processing functions.
Posted: 25 Mar 2022 | Published: 28 Mar 2022


---
Addressing Process Control Challenges In Big And Wide Data Environments
WHITE PAPER: A number of unique issues must be solved when analyzing big and very high-dimensional data and/or big data with discrete variables of very high cardinality. Read this white paper to learn how your team can perform the data pre-processing and analysis of big and wide data efficiently and effectively.
Posted: 25 Mar 2022 | Published: 25 Mar 2022


---
Understanding The Value Of Analytics A Guide For Credit Unions
EBOOK: Credit unions too often lack the in-house skills to design and manage the technologies needed to deliver trusted data and self-service analytics from dozens of disparate systems. Read this e-book to learn here how to improve your in-house operations in four easy steps.
Posted: 24 Mar 2022 | Published: 24 Mar 2022


---
The New Era Of Electric Vehicles
INFOGRAPHIC: Electric vehicle manufacturers are relying on data-driven insights to stay competitive. This infographic explores 6 ways TIBCO helps these companies unlock the power of their data. Read it today to learn how you can make faster, smarter decisions and gain a competitive advantage in the electric vehicles markets.
Posted: 24 Mar 2022 | Published: 24 Mar 2022


---
How To Sell The Business On Master Data Management
WHITE PAPER: MDM is important, but it can be hard to convince communicate its true value to those who aren't data experts. Access this white paper to learn how you can sell MDM to business leadership, with steps to building a clear business case and demonstrate the value that comes from better data management.
Posted: 24 Mar 2022 | Published: 24 Mar 2022


---
How Credit Unions Achieve Profitable Growth With Data And Analytics
WHITE PAPER: Armed with a wealth of information and facing a huge number of agile fintech startups as competition, the credit union must become an organization driven by advanced analytics that infuses data into every workflow. But how? Read on to learn how data and analytics can add value to major credit union initiatives and see how to get started.
Posted: 23 Mar 2022 | Published: 23 Mar 2022


---
10 Best Practices for Integrating Your Customer Data
WHITE PAPER: In this white paper, learn how to leverage customer information with 10 best practices from industry experts. Download now to learn more about how the following best practices can help you not only better understand your current customers, but target larger audiences with increased accuracy.
Posted: 16 Mar 2022 | Published: 31 Oct 2018


---
Modern Analytics Platforms
EBOOK: In today's dispersed workforce, data analytics is a key role in measuring your organization's agility. Download this e-book to explore how you can begin your journey to enterprise agility via modern analytical strategies, use cases and more.
Posted: 23 Feb 2022 | Published: 24 Feb 2022


---
How Digital Twins and Model Ops Operationalize Data Science for Manufacturing
WHITE PAPER: Machine learning (ML) models are immensely useful tools for organizations seeking to build and understand digital twins for their real-life manufacturing processes. Read on to learn how you can quickly optimize manufacturing processes and provide your company with valuable real-time insight on your equipment and processes.
Posted: 20 Dec 2021 | Published: 24 Aug 2020