All Research Sponsored By:

AWS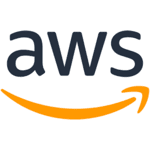 7 leading machine learning use cases
EBOOK: In this eBook, we have outlined 7 leading use cases where organizations across industries have successfully applied ML to solve business problems and achieve fast, efficient, and measurable results. Read the eBook to find out how.
Posted: 12 Jan 2023 | Published: 13 Jan 2023


---
IDC Developing an InnovationFirst Mindset for Business Model Success
WHITE PAPER: It is estimated that in 2025, more than €4 trillion of European GVA will be driven by digital products and services. Download this paper for greater insights into how AWS digital solutions can benefit your business moving forward.
Posted: 12 Jan 2023 | Published: 13 Jan 2023


---
Cloud Databases: Everything You Need to Know
EGUIDE: Gartner forecasted that cloud databases will account for 50% of total database management system (DBMS) revenues worldwide in 2022. This demonstrates that when it comes to databases, cloud is the new norm. Access this comprehensive E-guide to learn everything you need to know about cloud databases.
Posted: 13 Sep 2022 | Published: 13 Sep 2022


---
Data Storage and Infrastructure in a Cloud-First Environment
EGUIDE: Take a look through this e-guide for the essentials of cloud management for the modern IT team, as well as critical strategies for managing data in cloud-first environments.
Posted: 20 Jul 2022 | Published: 20 Jul 2022


---
How AWS Continues to Innovate in the Cloud Database and Data Warehouse Markets
WHITE PAPER: Open this expert guide to learn how Amazon is expanding their cloud database and warehousing offerings in a comprehensive way, across use cases, industries, and data approaches.
Posted: 26 Jul 2021 | Published: 22 Jul 2021


---
AWS Highlights YoY Rise in Deal Sizes and Growth Opportunities for Cloud Channel Partners
EGUIDE: How can you take advantage of untapped cloud growth opportunities in the channel market? Download this e-guide to find out. You'll also learn how AWS is revamping partner incentives and support offerings to help its channel better support customers' digital transformation plans and to assist partners in cultivating leads.
Posted: 15 Jan 2019 | Published: 11 Jan 2019


---
AWS Marketplace Buyer and Seller FAQs
EGUIDE: In this e-guide, our experts answer 11 of the most frequently asked questions about the AWS Marketplace and shed some light on the expansiveness of the online store. Download your copy here for the answers, and to read an article included that will update you on the continued consolidation of cloud advisory companies.
Posted: 14 Jan 2019 | Published: 10 Jan 2019