All Research Sponsored By:

AWS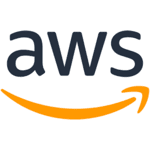 Amazon EC2 Auto Scaling vs. AWS Auto Scaling: Which One Makes Sense for You?
EGUIDE: Amazon EC2 Auto Scaling and AWS Auto Scaling both offer scaling features for a cloud-based infrastructure. However, knowing when to use one service or the other depends on your specific use case. Download this E-guide to learn the differences between the two services and when it makes sense to use one over the other.
Posted: 31 Jan 2022 | Published: 27 Jan 2022


---
Understanding Cloud Computing: 8 Key Characteristics
EGUIDE: Since it first was popularized, cloud computing has steadily become the go-to destination for building and deploying modern applications. Download this E-guide to explore 8 key characteristics of cloud that can help provide a deeper understanding into how it functions.
Posted: 31 Jan 2022 | Published: 27 Jan 2022


---
Metrics and Monitoring Tools to Know for a Successful Cloud Deployment
EGUIDE: Monitoring your cloud deployment is integral to knowing how well it is performing. But narrowing down what metrics matter or what KPI tools to use can be a challenge. Access this E-guide to learn what figures to focus on when it comes to cloud improvements.
Posted: 27 Jan 2022 | Published: 26 Jan 2022


---
Public cloud vs. private cloud: 5 factors to consider
EGUIDE: Selecting whether you want to utilize public cloud or private cloud ultimately depends on the type of workload you're dealing with and who you want to have access to it. Download this E-guide to explore 5 factors that will assist you in making the public vs private decision.
Posted: 27 Jan 2022 | Published: 26 Jan 2022


---
10 Common Ways Machine Learning is Driving Positive Outcomes
WHITE PAPER: Access this e-guide to discover 10 common use cases for machine learning technologies, identify key trends within this technology, and examine some of the most profitable deployments of machine learning.
Posted: 22 Jul 2021 | Published: 14 Jul 2021


---
How to Create a Cloud Security Policy, Step by Step
EGUIDE: The key to modern cloud success lies in effective cloud security policies. Read this e-guide to learn more about the importance of cloud security policies, their core components, and a step-by-step guide for creating them.
Posted: 22 Jul 2021 | Published: 16 Jul 2021


---
What You Need to Know When Migrating from GCP to AWS
WHITE PAPER: Moving from one cloud platform to another can be a challenging process, with everything from database migration to GCP and AWS ingress-egress fees seeming to contain a hidden challenge or an unforeseen snafu. Access this expert white paper to learn how you can best prepare for a migration from Google Cloud Platform to Amazon Web Services.
Posted: 22 Jul 2021 | Published: 19 Jul 2021


---
Security in 2021: AI, IoT, 5G & cloud
EGUIDE: CIOs and CTOs are hitting the ground running when it comes to IT priorities for 2021. For these priorities to be successful, however, security cannot be put on the backburner. Download this expert guide to learn considerations for enterprises adopting AI, IoT, 5G, cloud or any combination of these. Plus, learn significant post-pandemic challenges.
Posted: 15 Jul 2021 | Published: 15 Jul 2021


---
The Lasting Impact of COVID-19 on the Data Backup Market
EGUIDE: Data backup and protection industry experts see many trends that emerged during the pandemic persisting throughout 2021 and beyond. This e-guide outlines some of the most impactful trends. Access it here to learn more about each trend and get a better handle on this 'up in the air' time for the backup market.
Posted: 15 Jul 2021 | Published: 13 Jul 2021


---
Migrating ERP to the cloud: 8 reasons for failure
EGUIDE: Deploying SaaS ERP comes with real risks -- and the potential for failure. That's why project teams need to understand what some of those risks are. Explore 8 potential causes of cloud ERP migration failure in this expert guide.
Posted: 13 Jul 2021 | Published: 13 Jul 2021


---
How AWS Continues to Innovate in the Cloud Database and Data Warehouse Markets
WHITE PAPER: Open this expert guide to learn how Amazon is expanding their cloud database and warehousing offerings in a comprehensive way, across use cases, industries, and data approaches.
Posted: 26 Jul 2021 | Published: 22 Jul 2021


---
AWS Highlights YoY Rise in Deal Sizes and Growth Opportunities for Cloud Channel Partners
EGUIDE: How can you take advantage of untapped cloud growth opportunities in the channel market? Download this e-guide to find out. You'll also learn how AWS is revamping partner incentives and support offerings to help its channel better support customers' digital transformation plans and to assist partners in cultivating leads.
Posted: 15 Jan 2019 | Published: 11 Jan 2019


---
AWS Marketplace Buyer and Seller FAQs
EGUIDE: In this e-guide, our experts answer 11 of the most frequently asked questions about the AWS Marketplace and shed some light on the expansiveness of the online store. Download your copy here for the answers, and to read an article included that will update you on the continued consolidation of cloud advisory companies.
Posted: 14 Jan 2019 | Published: 10 Jan 2019