All Research Sponsored By:

Delta Risk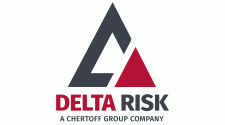 How to Use an Incident Response Policy to Better Collaborate
EGUIDE: In this e-guide learn how to not only prepare your organization's response to a security incident, but also how to work with outside forces more effectively to detect, analyze, contain, and eradicate – as well as, recover essential data.
Posted: 07 Oct 2016 | Published: 06 Oct 2016


---
6 Crucial Incident Response Policy Mistakes to Avoid
EGUIDE: Discover how to avoid 6 common pitfalls of a modern incident response policy as shared by expert Kevin Beaver. Access now before your policy's weaknesses make you – and your company – look bad.
Posted: 20 Sep 2016 | Published: 16 Sep 2016