All Research Sponsored By:

Palo Alto Networks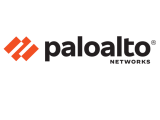 Solution Note: Enabling the Secure Use of Facebook
WHITE PAPER: With millions of users, Facebook offers significant opportunities for organizations to conduct research, execute targeted marketing, increase awareness and more. But enabling the use of Facebook introduces a number of security risks. In this paper, uncover how to reap the benefits of social networking while doing it in a safe and secure manner.
Posted: 13 Apr 2012 | Published: 13 Apr 2012


---
Protecting your Network and Data Center with Next-Gen Firewalls
EGUIDE: Learn how your organization can take advantage of next-generation firewalls. This resource provides clarity on this popular security solution so you can determine which features are right for your needs.
Posted: 13 Apr 2012 | Published: 13 Apr 2012


---
Next-generation firewalls are mainstream: What to expect
EGUIDE: Today, as enterprises increasingly implement next-generation firewalls, there are a number of kinks that must be addressed. In this e-guide, explore the ins and outs of next-generation firewalls including the potential implementation headaches and how to overcome them.
Posted: 19 Mar 2012 | Published: 15 Mar 2012


---
The Application Usage and Risk Report
WHITE PAPER: The latest edition of the Application Usage and Risk Report (Spring 2010) covers a sample size that has grown more than 15 fold to 347 and is truly global. Since the Spring 2008 Report, the number of applications Palo Alto Networks identifies has grown to nearly 1,000 with nearly 750 of them found during the six month period.
Posted: 30 Jun 2010 | Published: 30 Jun 2010


---
To Block or Not. Is that the Question?
WHITE PAPER: This White Paper is a practical guide to how to properly deal with Enterprise 2.0 applications (and what they are to begin with), from getting visibility to how to create and enforce policies that allow for safe enablement.
Posted: 05 Jan 2010 | Published: 01 Dec 2009