All Research Sponsored By:

Qualys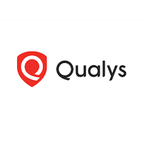 Discovering Vulnerable Web Applications
WHITE PAPER: This paper describes how large enterprises can effectively discover, catalog and scan web applications to control vulnerabilities as part of their organization's overall vulnerability management program.
Posted: 15 Apr 2014 | Published: 31 Aug 2012


---
The Big Shift to Cloud-based Security
WHITE PAPER: Access this white paper to learn how small and medium-sized organizations can manage their IT risks and maintain regulatory compliance with minimal staff and budget, using cloud-based security.
Posted: 11 Jan 2011 | Published: 11 Jan 2011


---
Case Study: WebEx - Securing Web Collaboration
CASE STUDY: Read this case study to learn about the vulnerability and compliance risk management program WebEx has implemented to ensure security and confidentiality among their customers.
Posted: 18 May 2010 | Published: 18 May 2010


---
7 Essential Steps of Network Security
WHITE PAPER: This paper details the essential aspects of putting into place a measurable and sustainable 7 step vulnerability management program, and demonstrates how QualysGuard automates everything you need along the way.
Posted: 07 Nov 2008 | Published: 07 Nov 2008