All Research Sponsored By:

Silver Peak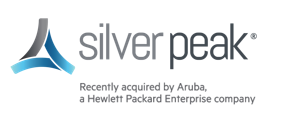 How SD-WAN now benefits deployment and app delivery
EBOOK: Deploying SD-WAN technology can solve a lot of problems in the wide area network, but networking pros still need to do their homework before they buy. This TechTarget guide to SD-WAN deployment has the info you need to pick the right SD-WAN for your organization.
Posted: 17 May 2017 | Published: 17 May 2017


---
Brave New WAN
EZINE: In this special edition of Network Evolution, we explore how network managers can use emerging WAN technologies -- including software-defined WAN, cloud networking and next-generation firewalls -- to create networks that keep pace with enterprise needs without breaking the bank.
Posted: 19 Apr 2017 | Published: 10 Apr 2017


---
SD-WAN Market Swells Because of Cloud-Based Business Apps
EGUIDE: IDC predicts that the SD-WAN market will hit $6 billion by the year 2020, with a 90% annual growth rate. This expert e-guide takes a look at the current SD-WAN market swell and how it's attributed to cloud-based business apps.
Posted: 21 Nov 2016 | Published: 18 Nov 2016


---
SD-WAN Technology Promises Enterprises Control, Cost Savings
EGUIDE: The time for SD-WAN is now. Access this e-guide to discover the potential benefits of adopting SD-WAN, as well as how to achieve ROI with SD-WAN technology.
Posted: 21 Nov 2016 | Published: 21 Nov 2016


---
SD-WAN Market Consolidation, APIs, SDN and More
EGUIDE: Will the software-defined WAN market consolidate? How are APIs affecting software-defined networking? And what is the state of cybersecurity in the next presidency? In this expert e-guide, 3 industry veterans answer these questions to help you stay abreast of the evolving landscape.
Posted: 21 Nov 2016 | Published: 21 Nov 2016


---
SD-WAN Could Hurt NFV: How to Keep Up
EGUIDE: Keeping up with the barrage of industry developments and "must-know" technologies, without getting completely overwhelmed is hard. In this e-guide, three industry experts dive into why SD-WAN can spell trouble for NFV, how to stay up to date with industry developments and why you shouldn't be too quick to dismiss open networking.
Posted: 21 Nov 2016 | Published: 21 Nov 2016


---
Building SD-WAN Architecture Into Your World
ESSENTIAL GUIDE: This expert guide details two use cases for SDN in the WAN and provides several considerations to keep in mind when deciding if SD-WAN is right for your network. Additionally, learn about the essentials of SD-WAN and the factors you should consider before making the leap.
Posted: 15 Sep 2016 | Published: 14 Sep 2016


---
SD-WAN benefits create serious competition for MPLS
ESSENTIAL GUIDE: If your company's current WAN technology seems too expensive and sluggish, then you may want to consider employing a software-defined WAN (SD-WAN). Access this expert e-guide for an explanation of SD-WAN benefits, and how you can navigate its potential downfalls.
Posted: 20 Jul 2016 | Published: 14 Sep 2016


---
Why SD-WAN is the Way to WAN Optimization
EBOOK: If the growth of cloud computing and mobility has proven anything, it's that the legacy boundaries of the enterprise no longer exist. As a result, the traditional model of WAN optimization is changing too. Access this e-guide to discover if SD-WAN is right for your network.
Posted: 19 Apr 2016 | Published: 15 Apr 2016


---
7x Replication Improvement
CASE STUDY: This exclusive case study discusses how a savings bank was able to use a virtual replication acceleration solution to improve their replication seven-fold, meeting their recovery point objective (RPO) at half the price of WAN optimization hardware with all the benefits of virtualization.
Posted: 02 May 2014 | Published: 02 May 2014


---
Building a Successful SDN Strategy for the Evolving Network Infrastructure
WEBCAST: GigaOM's research analyst Mark Leary and Silver Peak's virtualization and cloud expert, Vivian Xu, discuss the benefits of a SDN (Software-Defined Network). See how industry leaders are leveraging SDN principles to that overcome the challenges of moving data across distance and create more flexibility.
Posted: 31 Oct 2013 | Premiered: Aug 21, 2013


---
Exploring the Fundamental Differences Between Network Memory and Application
WHITE PAPER: This white paper will address these issues and offer a solution that addresses these enterprise requirements. The result is a complete solution for improved application delivery across a distributed enterprise environment.
Posted: 29 Oct 2013 | Published: 21 Aug 2013


---
WAN Deduplication: Getting More by Sending Less
WHITE PAPER: This paper discusses how WAN deduplication works, and how it can be effectively deployed as a complement to existing storage deduplication solutions.
Posted: 24 Oct 2013 | Published: 24 Oct 2013


---
How to Accurately Detect and Correct Packet Loss
WHITE PAPER: This paper explains how packet loss can be properly measured throughout an enterprise, and what can be done to mitigate its effects in real-time.
Posted: 21 May 2012 | Published: 31 Dec 2010


---
Cruise Industry Leader Carnival Australia Improves IT Productivity and Reduces IT Costs by Optimizing Satellite WAN with Silver Peak
CASE STUDY: This case study demonstrates how Carnival Australia was able to achieve necessary improvements using Silver Peak's data center class WAN optimization appliances to optimize satellite connections and address the network-induced latency, bandwidth limitations, and packet-loss issues on the WAN.
Posted: 31 Oct 2011 | Published: 31 Oct 2011


---
Data Center Class WAN Optimization
PRODUCT OVERVIEW: According to the report, "WAN optimization is about improving the performance of business applications over WAN connections. Most networks carry a variety of traffic types of differing characteristics and importance."
Posted: 21 Mar 2011 | Published: 21 Mar 2011