All Research Sponsored By:

Fortinet, Inc.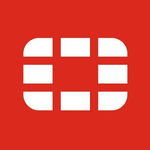 Why Email Security is so Valuable in Protecting Against Ransomware
EBOOK: Tap into this e-book to gain insights into how you can enhance your email security against ransomware.
Posted: 20 May 2022 | Published: 20 May 2022


---
Thwart Ransomware with Artificial Intelligence Across the Cyber Kill Chain
DATA SHEET: Tap into this solution brief to learn about Fortinet's offers which range of threat detection products to identify ransomware campaigns at each stage of the cyber kill chain, using the multi-stage sophistication of such campaigns against the cybercriminal.
Posted: 20 May 2022 | Published: 20 May 2022


---
Optimize Employee Productivity With the Linksys HomeWRK Secure Home Network Solution
WHITE PAPER: With the Linksys HomeWRK for Business, secured by Fortinet, workers can have a safe and reliable digital workspace at home, with secure remote access to all the resources they need to get their jobs done. Read on to learn more.
Posted: 19 May 2022 | Published: 19 May 2022


---
eBook: Securing the Application Journey
EBOOK: Tap into this e-book to learn how a well-designed cloud strategy should allow organizations to secure any application on any cloud with a significant level of security effectiveness with the least amount of complexity.
Posted: 19 May 2022 | Published: 19 May 2022


---
Don't Diverge - Converge Using FortiGate NGFW to Protect Your Business
PRODUCT OVERVIEW: How do you achieve broad visibility, especially into encrypted network flows providing critical communications, without impacting network performance or user experience? Open this solution brief to learn about FortiGate NGFWs which delivers enterprise security for any edge at any scale with full visibility and threat protection.
Posted: 18 May 2022 | Published: 18 May 2022


---
FortiAP Access Points Provide Secure, Painless Connectivity for Remote Workers
WHITE PAPER: A crucial component of supporting a remote workforce is the ability to guarantee secure connectivity between remote work sites and the corporate network. Read this solution brief to learn how FortiAP remote access points (APs) can help provide this secure connection.
Posted: 18 May 2022 | Published: 18 May 2022


---
Top Strategic Technology Trends for 2022: Cybersecurity Mesh
ANALYST REPORT: The rapid evolution and sophistication of cyberattacks and the migration of assets to the hybrid multi-cloud creates a perfect storm. IT leaders must integrate security tools into a cooperative ecosystem using a composable and scalable cybersecurity mesh architecture approach. Read this Gartner report to learn more.
Posted: 17 May 2022 | Published: 18 May 2022


---
Protecting Hyperscale Data Centers From Ransomware and Volumetric DDoS Attacks
WHITE PAPER: In today's distributed environments, gaining a holistic view of your attack surface and containing increasingly sophisticated attacks, such as ransomware and distributed denial of service (DDoS) has become paramount. Access this white paper to learn how you can sustain hybrid environments without compromising security.
Posted: 17 May 2022 | Published: 17 May 2022


---
Flat Networks Inevitably Fall Flat When Attacked - Using Secure Segmentation To Protect Your Business
WHITE PAPER: A fully integrated and unified security solution is the only way to ensure consistent, adaptable threat detection and response across a segmented hybrid IT architecture.Open this white paper to learn segmentation with network and security convergence becomes ineffective.
Posted: 13 May 2022 | Published: 14 May 2022


---
Considerations for Evaluating Endpoint Detection and Response (EDR) Solutions
WHITE PAPER: Not all EDR vendors are the same. To find the right solutions, organizations need to get answers to critical questions about the capabilities of EDR platforms to determine if they can protect all endpoints no matter where and how they connect. Access this checklist to make sure you find the right fit for you.
Posted: 13 May 2022 | Published: 14 May 2022


---
Top 6 Recommendations for Improving User Productivity While Making Network Edges More Secure
RESOURCE: As organizations continue to adopt and make use of work-from-anywhere models, it is important that their networks are advanced enough to handle the new demands. Improvements to network infrastructure can improve both edge security as well as productivity. Access the full checklist to see what steps you could take to improve your network.
Posted: 13 May 2022 | Published: 13 May 2022


---
How SD-WAN Makes LTE/5G Simple, Resilient, and Secure
WHITE PAPER: Tap into this white paper to learn how an integrated LTE/5G SD-WAN solution can help your teams save time while doing more to unify the network edge and ultimately making the network simple, resilient, and secure.
Posted: 13 May 2022 | Published: 13 May 2022


---
Choosing an SD-WAN for Secure WAN Edge Transformation: 7 Requisite Capabilities
WHITE PAPER: SD-WANs offer major performance and conveniences over the traditional WAN, but with wireless connectivity on the rise, improper integration and management with SD-WAN can lead to added complexity. Read on to learn more about the 7 requisite capabilities of effective SD-WAN.
Posted: 12 May 2022 | Published: 12 May 2022


---
Secured Home as an Extension of the Corporate Network
EBOOK: Due to the desperation brought on by the pandemic, many short-term remote work solutions were created that remain in place today. In this e-book, Fortinet looks to find ways of streamlining and optimizing WFH solutions, so that they are more scalable and secure. Download the full PDF to learn more about how WFH can be further optimized.
Posted: 12 May 2022 | Published: 12 May 2022


---
A Dramatic Shift in Network Security with Zero Trust Edge Strategy
WHITE PAPER: As the digital frontier continues to expand, more and more networking technologies are connected, resulting in an increase to the number of attack surfaces. Zero-trust edge strategy is an attempt to better integrate network development and cybersecurity so that digital expansion can be more secure. Download the PDF to learn more.
Posted: 11 May 2022 | Published: 11 May 2022


---
Work From "Secured" Home
WHITE PAPER: Remote work gives employees the freedom to work from anywhere. However, it does expand the attack surface and threat landscape. Many companies have invested heavily in different tools such as identity authentication on employee work devices and systems to create more security. Learn more about this in this article.
Posted: 11 May 2022 | Published: 11 May 2022


---
Not-So-Hidden Costs Are Lurking in the LAN: Insist on Operational and Licensing Simplicity
WHITE PAPER: The LAN is the backbone of the network and IT professionals are tasked with providing a secure, seamless user experience, but those offerings are costly. Patching together a network with multiple brands and solutions is tricky and expensive. Read more to learn about solutions that can achieve a low TCO while being safe and secure for your business.
Posted: 10 May 2022 | Published: 10 May 2022


---
How To Simplify Security With Cybersecurity Mesh Architecture
RESOURCE: Today's average enterprise deploys 45 different security solutions across their network. Fortinet advocates for CSMA, an approach which seeks to automate and integrate all cybersecurity solutions into a single system. Download the full checklist to learn more about CSMA and see how it could help redefine your cybersecurity system.
Posted: 09 May 2022 | Published: 09 May 2022


---
Cyberthreats Racing Ahead of Your Defenses? Security-Driven Networking Can Put a Stop to That
EBOOK: In today's hybrid workforce, new network edges are creating new vulnerabilities, which are outpacing an IT security team's ability to protect them from cyberthreats. Access this e-book to learn how security-driven networking can help strengthen your organization.
Posted: 07 May 2022 | Published: 07 May 2022


---
Ensure a Secure LAN Edge for All Devices
EBOOK: According to a recent study, 70% of workers are still using personal devices to complete their work. As the internet-of-things continues to grow and incorporate more devices, there must be a stricter level of control over what is allowed to gain access to a network.Access the full pdf to learn more about Fortinet's simplified approach to NAC.
Posted: 06 May 2022 | Published: 06 May 2022


---
The State of Zero Trust Report
ANALYST REPORT: Using statistics gathered from top cybersecurity professionals, Fortinet breaks down and analyzes how Zero Trust is being implemented, and what misconceptions are most often limiting its potential. Download the full report to gain a better understanding of Zero Trust and find what misunderstandings may be limiting your network security.
Posted: 06 May 2022 | Published: 06 May 2022


---
Seven Major Challenges Impeding Digital Acceleration
WHITE PAPER: There are 7 critical security issues that any organization looking to successfully adopt digital acceleration strategies and deploy hybrid network solutions must address. Read on to explore the major challenges impeding digital acceleration.
Posted: 06 May 2022 | Published: 06 May 2022


---
How an Intelligent Network Can Unburden IT Teams
WHITE PAPER: Today's networks are expected to do more than deliver connectivity and bandwidth –how can you optimize performance and enable additional functionality? Access this checklist that highlights 5 ways that intelligence can be built into the network to reduce friction.
Posted: 06 May 2022 | Published: 06 May 2022


---
Five Keys to a Secure Work-From-Anywhere Solution
WHITE PAPER: The work-from-anywhere (WFA) model presents security risks, so it's critical for organizations to provide enterprise-level security everywhere they work, whether at home, in the office, or on the road. These 5 key technologies keep employees productive and secure wherever they happen to be working. Keep reading to learn more.
Posted: 06 May 2022 | Published: 06 May 2022


---
The Hidden Costs of Endpoint Security
WHITE PAPER: According to a recent Forrester study, 74% of organizations indicated that they have suffered a business-impacting cyberattack attributed to remote work vulnerabilities.Tap into this white paper to learn about the hidden costs of first-generation endpoint security offerings.
Posted: 05 May 2022 | Published: 05 May 2022