All Research Sponsored By:

Hewlett Packard Enterprise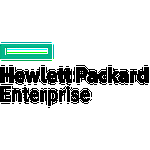 Hewlett Packard Enterprise Video
WEBCAST: In the era of digital business where organizations possess vast arsenals of technology and data, organizations live and die by their ability to extract value from these tools. In this webcast, ESG's Scott Sinclair joins HP's Ryan Brown, to discuss how the most successful digital businesses leverage their infrastructure. Tune in to learn more.
Posted: 17 Nov 2023 | Premiered: Nov 17, 2023


---
Hybrid Cloud, Consumption-Based IT: Empowering Transformation in Healthcare and the Public Sector
RESOURCE: As hybrid cloud and consumption-based IT models grow in popularity, 2 business sectors in particular have seen major gains in service offerings, business continuity, and much more. For the healthcare and public sector industries, IT is having a huge impact. Read more to find out the reasons why and the technology that is changing the game.
Posted: 05 May 2023 | Published: 05 May 2023


---
Cybersecurity in the Cloud: Eliminating Confusion and Closing Gaps in Protection
RESOURCE: With more organizations moving workloads and applications to the cloud, the challenges of remote work, multiclouds, and the pandemic have brought security to the forefront of the cloud conversation. However, when faced with a shared responsibility model, you risk having undetected security gaps and misconfigurations. Read on to learn more about it.
Posted: 04 May 2023 | Published: 04 May 2023


---
Delivering Innovation With IoT and Edge Computing Texmark: Where Digital Transformation Never Stops
RESOURCE: For organizations that are looking to tighten process controls, improve operational visibility and outpace the competition, being able to leverage IoT capabilities is key. Whether it is for safety, productivity, or manufacturing efficiency, utilizing data and technology at the edge is where businesses are headed. Read more to find out why.
Posted: 03 May 2023 | Published: 03 May 2023


---
Three Ways to Beat the Complexity of Storage and Data Management to Spark Innovation
BLOG: Discover in this TechTarget blog post 3 ways to beat the complexity of storage and data management, and how a new DataOps model can help you accelerate data-driven transformation.
Posted: 02 May 2023 | Published: 02 May 2023


---
High-Performance Computing as a Service: Powering Autonomous Driving at Zenseact
BLOG: Explore in this TechTarget blog post the high-performance IT systems that are powering autonomous car development, and how Zenseact and Hewlett Packard Enterprise are partnering to "make it real."
Posted: 29 Apr 2023 | Published: 29 Apr 2023


---
Deploying a Cyber-Resilient Framework to Reduce Risk and Enable Digital Transformation
RESOURCE: One alarming statistic is that by 2025, cybercrime damages are expected to surpass $10 trillion. This would mark the greatest transfer of economic wealth in history. This should be no surprise to IT professionals. So, what steps need to be taken to focus on cyber-resiliency? Read on to learn the 3 foundations of a solid cyber-resiliency strategy.
Posted: 28 Apr 2023 | Published: 28 Apr 2023


---
4 Key Factors in Securing the Data-First Enterprise—From Edge to Cloud
RESOURCE: Regardless of how your organization manages its data, cyberattacks happen. Even those with a cloud-first, data-centric business model can be attacked. However, by introducing security into your projects early on, you can ensure your organization is using secure-by-design principles. Read on to learn more about continuous data protection.
Posted: 28 Apr 2023 | Published: 28 Apr 2023


---
Unlock the Value Of Your Data To Harness Intelligence and Innovation
RESOURCE: To accelerate your digital transformation, organizations must find a way to intelligently use the data they collect to empower employees and deliver enhanced customer experiences. Having the data is nice, but it is what you do with it that changes everything. Read on to learn more about unlocking your data to drive innovation.
Posted: 28 Apr 2023 | Published: 28 Apr 2023


---
The Top 5 Imperatives of Data-First Modernization
RESOURCE: With a wealth of data comes both challenges and opportunities like having data stuck in silos or being able to transform data into a decision-making asset. The difference depends on how you build out your edge-to-cloud IT platform. Read on to learn about a partner that can help facilitate the shift to data first modernization.
Posted: 27 Apr 2023 | Published: 27 Apr 2023


---
A New Vision for Storage and Data Management: DataOps
RESOURCE: Simply managing your storage is not enough anymore. It can be cost prohibitive, require too many resources, and end up creating data silos. However, there is a new way. By shifting to an architectural approach that eliminates storage and data management silos and complexity you can pivot from managing storage to data management. Read on to see how.
Posted: 27 Apr 2023 | Published: 27 Apr 2023


---
The Business Case for Data-First Modernization: What It Is, Why It's Necessary, How to Get Started
RESOURCE: The concept of data-first modernization is a mindset that recognizes that data is the key to driving better business outcomes. While infrastructure and the cloud play a major role, they take a backseat to data when it comes to what is important. Organizations that subscribe to this mindset are already leading the way to market. Read on to see how.
Posted: 26 Apr 2023 | Published: 26 Apr 2023


---
4 Things You Need to Know Now About Edge Computing
RESOURCE: No matter where you are in your edge journey—at the beginning, in the middle or nearing the end—receiving the right guidance can provide the push that you need. Access such guidance in this article, which maps out 4 key factors about edge computing that you should bear in mind.
Posted: 13 Apr 2023 | Published: 13 Apr 2023


---
Leveraging Edge-to-Cloud Analytics and AI to Promote Public Safety in Auckland, New Zealand
CASE STUDY: Auckland Transport (AT) manages the data collected across a closed-circuit television network of over 3,500 cameras. Analyzing this data is critical to maintaining the safety of Auckland's citizens and tourists. To perform stronger analytics, AT adopted the HPE GreenLake edge-to-cloud platform. Learn why in this case study.
Posted: 13 Apr 2023 | Published: 13 Apr 2023


---
Driving IT Success From Edge to Cloud to the Bottom Line
RESOURCE: Edge computing can deliver benefits for your organization, regardless of your industry. Want proof? Read this article to explore the good that edge computing has enabled in 4 unique industries: retail, sports and 2 more.
Posted: 13 Apr 2023 | Published: 13 Apr 2023


---
Your Edge, Your Future
WHITE PAPER: Read this paper to learn how the edge, bursting with useful data, is the future and Building the intelligent edge means making intelligent choices.
Posted: 18 Oct 2021 | Published: 18 Oct 2021


---
Take the intelligent route with consumption-based storage
WHITE PAPER: Read this paper to learn how Ai-driven HPE Storage and the consumption-based economics of HPE GreenLake Flex Capacity can provide the agility of cloud with the control of on-premises solutions.
Posted: 29 Mar 2019 | Published: 29 Mar 2019


---
How the Leading All-flash Array Vendors Meet Storage Demands
EGUIDE: Whether you're looking for an AFA to support a few servers, or an enterprise-grade cluster to support thousands of users, this e-guide is here to help. Read on as our consultants examine products from the eight leading all-flash array vendors, so you can create a system to match your needs.
Posted: 28 Mar 2018 | Published: 22 Mar 2018


---
Examining the Leading All-flash Array Vendors' Products
EGUIDE: Downloading this e-guide will reveal the keys to selecting the right AFA vendor and product for your workloads. Inside, Logan Harbaugh examines which products the leading AFA vendors offer, breaking down the nuances of selecting high-end enterprise AFAs, midrange SANs, and NAS appliances from these vendors.
Posted: 26 Mar 2018 | Published: 21 Mar 2018


---
Five Factors to Consider before Buying All-flash Storage Arrays
EGUIDE: Download this e-guide for access to the top five factors to consider before buying all-flash arrays. IT Consultant Logan Harbaugh will walk you through each, with help in answering, Should we use AFAs from the vendor that makes our existing storage?, and more.
Posted: 26 Mar 2018 | Published: 21 Mar 2018


---
Building a Business Case for All-flash Array Storage
EGUIDE: This vendor-neutral e-guide will assist you in first determining if your enterprise will benefit from AFA implementation, and, should you decide to do so, making the case for AFAs. Read on to hear from IT Consultant Logan Harbaugh on AFA advantages and applications, how SSDs compare to HDDs, and more.
Posted: 23 Mar 2018 | Published: 20 Mar 2018


---
How to Accelerate Predictive Analytics Software with Flash Technology
EGUIDE: In this guide from the editors at SearchStorage.com, John Edwards highlights the process of accelerating predictive analytics software with flash technology. Read on, as he explains how flash meets the storage requirements needed to support these demanding workloads.
Posted: 23 Mar 2018 | Published: 19 Mar 2018


---
What TCO Advantages Does All-flash Array Storage Have over HDDs?
EGUIDE: What TCO advantages does all-flash storage have over HDDs? Download this expert guide to find out. You'll also gain a vendor-neutral look at the pros and cons of implementing AFAs, as well as a snapshot of the movers and shakers in the AFA market.
Posted: 21 Mar 2018 | Published: 19 Mar 2018


---
Smarter Storage Starts with Analytics
EGUIDE: In this e-guide, Senior Analyst Mike Matchett walks you through how to use smarter storage infrastructure with embedded analytical intelligence to harvest the desired value from your data. Read on to learn the top 5 benefits of storage analytics, how to utilize storage-hosted lambda functionality, and more.
Posted: 21 Mar 2018 | Published: 19 Mar 2018


---
Making the Case for an All-Flash Data Center
EGUIDE: In this expert guide, learn about the costs, speed, and latency factors that are making an all-flash array your best bet for storage. Discover how the decline of RAID, growing application workloads, and more are pushing this trend forward.
Posted: 10 Oct 2017 | Published: 06 Oct 2017