How does your sales development program measure up?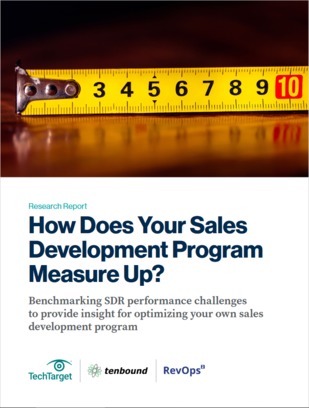 To understand the factors leading to poor SDR retention, TechTarget, Tenbound and RevOps Squared surveyed 218 sales leaders.
This report, How Does Your Sales Development Program Measure Up?, breaks down the findings, which include the issues with sales development reporting structures and the opportunities that intent data presents.
To explore these insights, and to unlock four recommendations for bolstering your sales development program, review the report.