Innovating with cloud-based electronic health records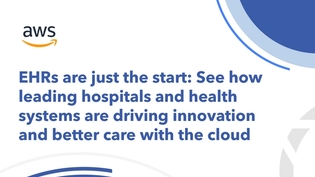 Healthcare resources are limited, but the demand for services continues to grow. Healthcare data silos can impact the quality of care, if different providers aren't able to swap information—and can increase costs.
Migrating your electronic health record to the cloud can transform care through rapid innovation that can scale. It unlocks opportunities that enable you to accelerate innovation in order to enhance patient experiences and improve the provider experience.
See how leading health systems around the world leverage Amazon Web Services (AWS) Cloud services to drive innovation for improving the patient and provider journeys.