All Research Sponsored By:

Amazon Web Services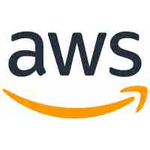 Optimizing Your Contact Center Resources Uplifts the Experience for Everyone
WHITE PAPER: The correlation between enhanced customer/employee experience (CX/EX) and improved business outcomes is growing thanks to rapid advancements in artificial intelligence (AI) and the cloud. Read this brief to learn how your teams can adapt by instantly scaling up or down, moving resources, and adding functionality.
Posted: 20 Dec 2022 | Published: 20 Dec 2022


---
Unlocking customer experience innovation in contact centers
EBOOK: Responsive contact centers are key to building customer loyalty and improving your bottom line. Find out how artificial intelligence (AI) and machine learning (ML) can help reduce time to resolution and provide deeper customer engagement insights in this e-book.
Posted: 20 Dec 2022 | Published: 20 Dec 2022


---
Four evaluation essentials for reinventing your customer service in the cloud
EBOOK: Innovate and personalize customer experiences in your contact center. In this e-book, you'll find that intelligent cloud-based innovation is at the center of every enhanced customer experience. Read now to discover what you need to evaluate in your own contact center so that you can deliver personalized, enhanced experiences at every touchpoint.
Posted: 20 Dec 2022 | Published: 20 Dec 2022


---
The 2022 ACA Study at a glance
ANALYST REPORT: Did you know that one bad interaction can cost you current and future customers? The results of the 2022 Achieving Customer Amazement Study make it clear: Customer experience matters more than ever, and that makes a compelling case for upgrading your contact center with Amazon Connect. Read the full study for more.
Posted: 20 Dec 2022 | Published: 20 Dec 2022


---
2022 Magic Quadrant for Contact Center as a Service
ANALYST REPORT: Today's customers seek faster and more personalized service, and companies must constantly adapt to deliver experiences that build trust and effectively solve customer issues. Access this analyst report to understand Gartner's perspective of the CCaas landscape and the benefits that CCaaS solutions can deliver for your organization.
Posted: 11 Oct 2022 | Published: 11 Oct 2022


---
In unpredictable times, a data strategy is key
WHITE PAPER: Processes to store, organize, access, and act on vast troves of data can be frustratingly complex, but they're crucial to guide decisions that drive business growth. Explore insights regarding how organizations are using data to drive business value, specifically during turbulent times, in this white paper.
Posted: 07 Apr 2022 | Published: 07 Apr 2022


---
CIO Guide: Rewiring Your Culture to Be Data-Driven
EBOOK: True data-driven organizations treat data as a strategic asset, making it widely accessible to users across the business. In this IDG eBook, sponsored by AWS, explore the factors that stand in the way of a data-driven culture and learn about what steps companies can take to build a successful and sustainable data approach for their organization.
Posted: 07 Apr 2022 | Published: 07 Apr 2022


---
The New Leadership Mindset for Data & Analytics
EBOOK: Growing data and analytics talent, curating a data culture, implementing comprehensive data analytics—all of these goals require company leadership to radically reform accepted business strategies. Access this MIT Sloan Management Review guide to learn how leaders can create a data-driven, resilient organization.
Posted: 10 Jan 2022 | Published: 29 Sep 2021


---
VMware Cloud: Implementations, Opportunities, and Offering Comparisons
EGUIDE: Dive into the contents of this e-guide for a close look at how VMware Cloud on AWS partners are navigating the modern market of software-defined data centers, and compare VMware cloud offerings for AWS, Azure, and Google to find the perfect solution for your enterprise.
Posted: 19 Sep 2022 | Published: 16 Sep 2022


---
How to Get the Most from AWS
EGUIDE: In this exclusive resource, our experts examine AWS adoption in both small and large organizations, and review five key data migration techniques you can leverage to streamline the transition.
Posted: 17 Jun 2016 | Published: 10 Jun 2016


---
Tackling Top Hybrid Cloud Management Challenges
EGUIDE: In this expert resource, take a closer look at 3 common hybrid cloud management pain points and discover key steps to take to eliminate these obstacles in your hybrid cloud environment.
Posted: 17 Jun 2016 | Published: 09 Jun 2016


---
Migration, Workflow Fluidity Among Hybrid Cloud Challenges
EGUIDE: In this expert guide, access answers to a number of common hybrid cloud integration questions, such as, what are the biggest hybrid cloud challenges during integration, should enterprises move legacy apps to the public cloud, how to migrate data or workloads from one cloud to another, and more.
Posted: 16 Jun 2016 | Published: 10 Jun 2016


---
TCO Study for SAP on Amazon Web Services (AWS)
CASE STUDY: This study compares the TCO of SAP environments deployed on premise against those deployed on an Amazon Web Service (AWS). Read more inside to learn how Amazon Web Services saved SAP users up to 69% in infrastructure and operational costs and allows customer the flexibility to place SAP instances and store data within multiple regions worldwide.
Posted: 31 Jul 2012 | Published: 31 Jul 2012