All Research Sponsored By:

Amazon Web Services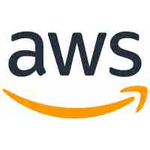 Competitive Imperative: Leveraging the Cloud for Better Business Outcomes
EGUIDE: Read Competitive Imperative: Leveraging the Cloud for Better Business Outcomes to learn how you can use the cloud as a strategic tool to facilitate innovation and growth across the board.
Posted: 07 Sep 2023 | Published: 07 Sep 2023


---
Building differentiated connected home products at scale
EBOOK: AWS IoT makes it easier for you to rapidly and securely build differentiated connected home products and get them to market faster while keeping development and deployment costs low. Download this eBook to learn more and to discover how to choose the right approach for your IoT development journey.
Posted: 25 Aug 2023 | Published: 25 Aug 2023


---
ESG Technical Validation - ADP DataCloud on AWS
ANALYST REPORT: Turnkey Analytics to Better Understand and Improve Diversity, Equity, and Inclusion (DE&I) in the Workforce. This Technical Validation from TechTarget's Enterprise Strategy Group documents ESG's evaluation of ADP DataCloud on Amazon Web Services (AWS) and how it can support an organization's diversity, equity, and inclusion goals.
Posted: 22 Aug 2023 | Published: 22 Aug 2023


---
Unlocking the Powerof Self-ServiceBusiness Intelligence
EGUIDE: Self-service BI has the ability to unlock enormous innovation at your company. But reaping the rewards of self-service BI is not as easy as simply downloading a tool. Read this SearchBusinessAnalytics E-guide to learn about how to realize the top 4 benefits of self-service BI.
Posted: 14 Aug 2023 | Published: 14 Aug 2023


---
Turn Retail Data into a Competitive Advantage
WHITE PAPER: The right data strategy can enable your retail business to optimize processes, reduce costs, delight customers—and gain a critical advantage over your competitors. Unfortunately, most retailers today aren't leveraging the full business value of their data. Access this e-book to learn more.
Posted: 07 Aug 2023 | Published: 07 Aug 2023


---
Room to grow, retail personalization capabilities
EBOOK: There's no doubt that personalized recommendations in retail can accelerate growth and deliver meaningful customer experiences. In fact, retailers who leverage its power are seeing a 5–15 percent increase in revenue and a 10–30 percent increase in marketing spend efficiency. Read on to learn how you can boost personalization.
Posted: 07 Aug 2023 | Published: 07 Aug 2023


---
Navigating the World of Digital Commerce in Retail
EBOOK: More than ever, customers are demanding seamless and compelling digital shopping experiences. To meet new and evolving expectations, retail organizations are migrating to AWS to create agile and cost-effective digital commerce platforms to modernize their applications. Read on to learn why.
Posted: 07 Aug 2023 | Published: 07 Aug 2023


---
Harnessing the Power of Smart Stores
EBOOK: The power of Smart Stores. Physical stores still represent 80 percent of retail sales, making exceptional in-store service a modern imperative. With AWS Smart Store capabilities, you can: Update digital technologies in physical stores, empower advanced in-store operations, and provide a seamless checkout experience for customers.
Posted: 07 Aug 2023 | Published: 07 Aug 2023


---
Healthcare AIML Webinar – Eye to eye with AI: How AWS transforms healthcare through AI/ML
WEBCAST: AI holds the potential to power precision health with a new focus on disease prevention and to support citizens to keep well across the course of their lives. Download this webinar to learn how AI/ML can support your healthcare organization transformation today.
Posted: 24 Jul 2023 | Premiered: Jul 24, 2023


---
Innovating with cloud-based electronic health records
WHITE PAPER: Migrate your electronic health record to the cloud to transform care through faster innovation at scale.
Posted: 10 Jul 2023 | Published: 10 Jul 2023


---
DE&I Efforts Represent a Mixed Bag For North American Organizations
ESG: To help your organizations better understand DE&I trends, including adoption, benefits, and best practices, check out this ESG research report on how to align the 7 core tenets of DE&I maturity.
Posted: 30 Jun 2023 | Published: 01 Jul 2023


---
Why DE&I, why now?
RESOURCE: When it comes to retaining better talent, driving profitability, or improving the customer experience, Diversity, Equity, and Inclusion (DE&I) initiatives have proven to not only play a role but improve each of these categories. Put simply,
Posted: 21 Jun 2023 | Published: 21 Jun 2023


---
Using affinity groups to foster a DE&I culture
RESOURCE: Many organizations today rely on workplace affinity groups or employee resource groups as a critical component of their Diversity, Equity, and Inclusion (DE&I) practices. While these groups offer major benefits to the employees and organizations, there is more room to advance. Read on to learn more about advancing your business culture.
Posted: 20 Jun 2023 | Published: 20 Jun 2023


---
Who is driving DE&I - and why it matters
RESOURCE: Investing in DE&I programs is proven to put organizations ahead of your competitors in innovation, time to market, and business growth. However, to maximize DE&I benefits, you must understand how to design, support and empower
Posted: 17 Jun 2023 | Published: 17 Jun 2023


---
Supporting a more diverse management team
RESOURCE: One common, and important, goal in many businesses' Diversity, Equity and Inclusion (DE&I) investments is to achieve greater diversity in management. What actions can your organization take to support that goal? Review this article to access 6 recommendations.
Posted: 16 Jun 2023 | Published: 16 Jun 2023


---
Apply the power of AI/ML to your business
WEBCAST: Wherever you are in your AI/ML journey, this webcast will provide you with: Actionable insights and advice on how AI/ML can help you achieve your business goalsReal-life examples from peers who have successfully navigated challenges with AI/MLWays you can put this technology in action within your own businessTune in here.
Posted: 14 Jun 2023 | Premiered: Jun 15, 2023


---
Protecting Your Business from Ransomware
WEBCAST: According to the 2022 Telus Canadian Ransomware Study, 67% of Canadian organizations experienced a ransomware incident last year. Learn how to protect your business by registering for this on-demand webinar.
Posted: 14 Jun 2023 | Premiered: Jun 14, 2023


---
Becoming a data-driven organization
WEBCAST: 99% of organizations want to be data driven, but only 24% report they're successful in doing so. Why? Developing a data-driven culture—the necessary people, processes, organization, and change management factors—requires a mindset shift. Watch this webinar from AWS to learn how to develop a data-driven culture.
Posted: 14 Jun 2023 | Premiered: Jun 14, 2023


---
Making the Business Case for Cybersecurity
EBOOK: AWS asked for advice and insights from three CISOs who have had success in developing and communicating an effective business case for investment in cybersecurity. Read this eBook to explore their takeaways and gain ransomware protection tips.
Posted: 14 Jun 2023 | Published: 14 Jun 2023


---
A Mature Approach to Diversity, Equity, and Inclusion Delivers Real Results
ESG: Despite their best intentions, many organizations fail to fully embrace diversity, equity, and inclusion (DE&I) or are sluggish to enact initiatives. Browse your copy of this DE&I report to learn how ESG recommends establishing a mature DE&I program.
Posted: 23 Mar 2023 | Published: 23 Mar 2023


---
VMware Cloud: Implementations, Opportunities, and Offering Comparisons
EGUIDE: Dive into the contents of this e-guide for a close look at how VMware Cloud on AWS partners are navigating the modern market of software-defined data centers, and compare VMware cloud offerings for AWS, Azure, and Google to find the perfect solution for your enterprise.
Posted: 19 Sep 2022 | Published: 16 Sep 2022


---
How to Get the Most from AWS
EGUIDE: In this exclusive resource, our experts examine AWS adoption in both small and large organizations, and review five key data migration techniques you can leverage to streamline the transition.
Posted: 17 Jun 2016 | Published: 10 Jun 2016


---
Tackling Top Hybrid Cloud Management Challenges
EGUIDE: In this expert resource, take a closer look at 3 common hybrid cloud management pain points and discover key steps to take to eliminate these obstacles in your hybrid cloud environment.
Posted: 17 Jun 2016 | Published: 09 Jun 2016


---
Migration, Workflow Fluidity Among Hybrid Cloud Challenges
EGUIDE: In this expert guide, access answers to a number of common hybrid cloud integration questions, such as, what are the biggest hybrid cloud challenges during integration, should enterprises move legacy apps to the public cloud, how to migrate data or workloads from one cloud to another, and more.
Posted: 16 Jun 2016 | Published: 10 Jun 2016


---
TCO Study for SAP on Amazon Web Services (AWS)
CASE STUDY: This study compares the TCO of SAP environments deployed on premise against those deployed on an Amazon Web Service (AWS). Read more inside to learn how Amazon Web Services saved SAP users up to 69% in infrastructure and operational costs and allows customer the flexibility to place SAP instances and store data within multiple regions worldwide.
Posted: 31 Jul 2012 | Published: 31 Jul 2012