Expert economic evaluation of Atlassian Jira Service Management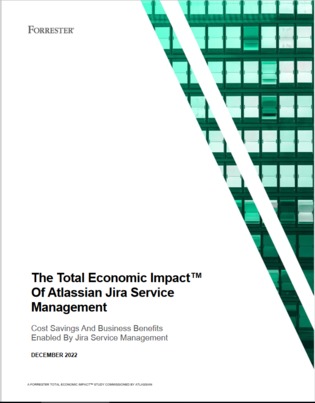 With a rise in distributed and remote IT, operations, and service teams, organizations must find a service management tool that lets them simultaneously move fast, enable flexible working styles, and maintain visibility and connection between teams.
For many, that answer lies in enterprise service management (ESM), which increases the formalization and predictability of services at the organizational level, while supporting core ITSM processes.
Download the following Forrester Research report to gain an in-depth economic evaluation of one such solution—Atlassian Jira Service Management. The results of Atlassian users include a 10% reduction in service requests and savings of 115 hours monthly.