Keeping up CX with cloud contact center solutions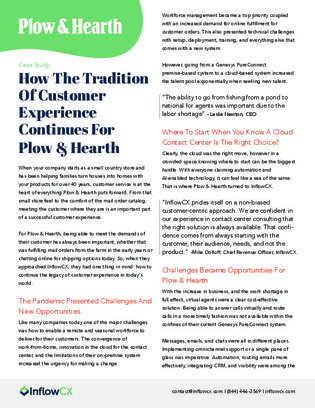 Today, customer experiences mean everything. So, when this home retailer began to struggle with the limitations of their on-premises contact center system, they sought out a cloud-based solution that could offer them the self-service capabilities and omnichannel services they needed.
That's when they found InflowCX.
Browse this white paper to hear the full story and discover how this retailer was able to carry on their legacy of customer service while meeting their hybrid and remote work needs.