What quality business intelligence does to your data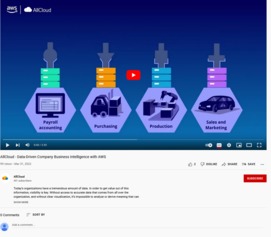 Data holds the key to the modern business, but a lack of visibility into obscure and hard-to-reach data silos is preventing companies from getting the insight they need to drive business growth.
The right cloud business intelligence software can help you tap into data from multiple sources, analyzing it to provide critical predictive insight and clear visualization that allows business users to act when needed.
Watch this 3-minute video to learn how AllCloud can help you get the most from your data.