Transforming the Role of Security Analyst From Gatekeeper to Developer Enabler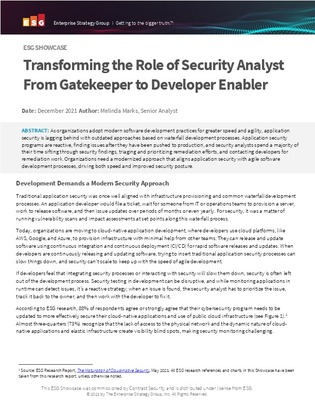 According to ESG research, 88% of respondents agree that cloud-native apps require a different set of cybersecurity policies and technologies. Current security programs are reactive, causing security analysts to spend time triaging and contacting developers for remediation work.
A more modernized approach is the Contrast Application Security Platform, which enables full observability from a single source of truth with automated mechanisms for correcting security issues across the software development lifecycle.
Access this analyst paper to learn more about how you can modernize your application security.