All Research Sponsored By:

Contrast Security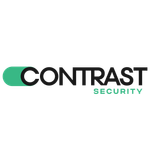 AWS Differences between Active and Passive IAST and how to get the best of both worlds
WHITE PAPER: Interactive Application Security Testing (IAST) is a relatively new technology that has caused a lot of confusion for not being clearly explained. This article sets out to clear the air. It will explain:What is IAST?What's the difference between Active IAST & Passive IAST? Which approach is better for you?Access the paper here.
Posted: 16 Feb 2023 | Published: 16 Feb 2023


---
Cyber Bank Heists: Threats to the financial sector
ANALYST REPORT: Over the past year, cybercriminals have developed new methods of attack. This report looks at the current state of threats in the financial sector, paying specific attention to the ways cybercriminal cartels are shifting their behaviors, as well as how financial security leaders are adjusting their strategies in response. Read on to learn more.
Posted: 09 Feb 2023 | Published: 10 Feb 2023


---
Securing AWS Lambda function URLs
WHITE PAPER: This white paper covers the risks associated with using function URLs and how your organization should address them. Access it here.
Posted: 08 Nov 2022 | Published: 08 Nov 2022


---
Avoid The Security Inconsistency Pitfalls Transitioning To Serverless
ANALYST REPORT: Serverless environments and applications are far from perfect. This Forrester report details the common issues with serverless architecture, where your organization is accountable, and what you can do to bolster security in your serverless environments. Read it here.
Posted: 02 Nov 2022 | Published: 02 Nov 2022


---
CM.com Improves Security and Efficiency while Reducing Risk
CASE STUDY: CM.com has become a global leader in cloud software for conversational commerce that enables businesses to deliver a customized customer experience. By partnering with Contrast Security, CM.com were able to overhaul their application security. Read on to learn more.
Posted: 30 Sep 2022 | Published: 30 Sep 2022


---
SAST vs. IAST: Picking the Right Tool for the Job
WEBCAST: Watch this webinar for a demo of static application security testing (SAST) and interactive application security testing (IAST) solutions and determine which is the right tool for your needs.
Posted: 28 Sep 2022 | Premiered: Sep 28, 2022


---
IDC TechBrief: Interactive Application Security Testing
WHITE PAPER: With modern application development operating at break-neck speeds, DevOps teams pressured by deadlines are often forced to compromise security for efficiency's sake. This white paper examines the benefits of using interactive application security testing to mitigate the security risk and complexities of using DevSecOps. Read on to learn more.
Posted: 10 Sep 2022 | Published: 10 Sep 2022


---
DEVSECOPS BUYER'S GUIDE: APPLICATION SECURITY
EGUIDE: Read this DevSecOps Buyer's Guide and get the comprehensive checklist you need to assess, vet, and purchase a DevSecOps platform that delivers accurate, continuous, and integrated security monitoring and remediation.
Posted: 15 Feb 2022 | Published: 16 Feb 2022


---
State of Serverless Application Security Report
RESOURCE: Companies with the agility to evolve with current trends and quickly tap new revenue opportunities are best positioned to survive and thrive in the post-pandemic economy – especially when it comes to protecting critical applications. Read this report for a closer look at application and API security trends and remediation strategies.
Posted: 15 Feb 2022 | Published: 16 Feb 2022


---
HOW TO KEEP UP WITH THE RAPIDLY EXPANDING SCOPE OF THE OWASP TOP TEN
EBOOK: The newest addition to the OWASP Top Ten was recently published to help organizations assess their application security efforts – but false positives could lead to unnecessary stress. Download now to learn how Contrast's observability platforms is designed to keep up with the rapidly expanding scope of the OWASP Top Ten.
Posted: 01 Feb 2022 | Published: 01 Feb 2022


---
3 WAYS CONTRAST HELPS SAFEGUARD THE SOFTWARE SUPPLY CHAIN
EBOOK: The massive cyberattack on SolarWinds in 2020 was a wake-up call for organizations years to come to prioritize application security for all parts of their software supply chain. Download this e-book to learn how Contrast aims to help you safeguard your software supply chain from potential cyberattacks in 3 ways.
Posted: 01 Feb 2022 | Published: 01 Feb 2022


---
Developers: Own Your Security Destiny
ESG: Modern software development leveraging cloud services comes with the risk of increased security misconfigurations. Access this white paper to learn how you can implement developer-friendly security tools so developers can build security into their own workflows.
Posted: 27 Jan 2022 | Published: 27 Jan 2022


---
Transforming the Role of Security Analyst From Gatekeeper to Developer Enabler
ESG: According to ESG research, 88% of respondents agree that cloud-native apps require a different set of cybersecurity policies and technologies. Access this whitepaper to learn more about how you can modernize your application security.
Posted: 26 Jan 2022 | Published: 26 Jan 2022


---
AWS Quickly and Easily Scale and Secure Your Serverless Applications
WHITE PAPER: According to Forrester, 25% of developers will be using serverless technologies by next year. However, many organizations have concerns about how legacy application security approaches can support serverless applications. Discover the new serverless security trends that have been cropping up in response to these concerns in this report.
Posted: 21 Oct 2021 | Published: 21 Oct 2021


---
Pipeline-Native Scanning for Modern Application Development
WHITE PAPER: Tap into this white paper to learn about an approach to application security that uses demand-driven static analysis to automatically triage vulnerabilities according to next-step actions within a modern development environment.
Posted: 07 Oct 2021 | Published: 07 Oct 2021


---
PERIMETER SECURITY NOISE LEAVES APPLICATIONS VULNERABLE TO ATTACKS
WHITE PAPER: Learn how you can get AppSec protection that can compensate with the necessary visibility, accuracy, scalability, and ease of deployment to keep pace with modern application vulnerabilities without generating false positives and false negatives.
Posted: 08 Feb 2021 | Published: 08 Apr 2020