Key SDR challenges and how to resolve them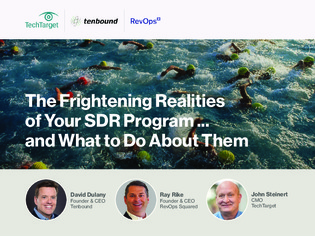 To compete for pipeline in their markets, companies have had to add more and more SDRs to their prospecting program. But for many, this steep rise hasn't been coupled with a focus on the success of these teams. SDRs are suffering. They're spending too much time on the wrong tasks and poorly supported on the right ones.
This e-book, The Frightening Realities of Your SDR Program ... and What to Do About Them, explores recent research to highlight key failures and how to go about solving them.
Download your copy to get started.