Digital Demand Generation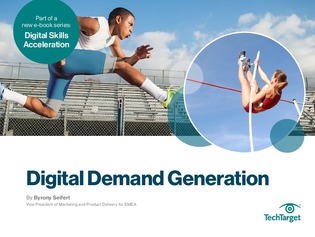 As budgets continue to move online, B2B marketers need to rethink their digital demand generation strategy.
Partnering with a content syndication supplier can help you generate high-quality leads to improve your marketing ROI.
In this e-book, "Digital Demand Generation," part of a new series, Digital Skills Acceleration, we discuss how more intelligent content syndication can drive results in the short term and set you up for long-term success. Learn more here.