Intent Data: Unlocking Revenue Growth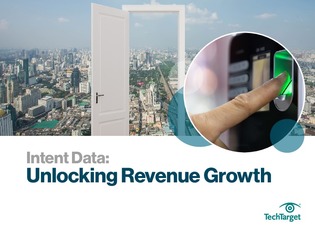 In this new e-book, "Intent Data: Unlocking Revenue Growth," we discuss how to leverage intent data as a pipeline accelerator and growth driver to support go-to-market initiatives so you can:
Improve lead quality and conversion rates
Prioritize accounts and identify in-market buying teams
Personalize marketing content and refine ad targeting
And more
Use cases for intent data have expanded rapidly. Organizations that fail to integrate intent insights into their overall revenue strategy are lagging behind their competitors.
Download today to see how you can leverage intent data to achieve sales and marketing objectives in every stage of the sales funnel, and support a revenue-rich ABM strategy.