Expert insight to help you provide excellent customer service
Create great experiences in your contact center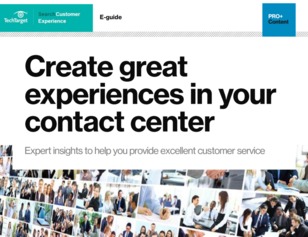 You think your organizations has the best contact center, but there's no real way to know without tracking and measuring the right KPIs.
To help you determine which KPIs to track, SearchCustomerExperience put together this contact center guide.
Get your copy - after a brief survey - and expert advice on tracking service metrics, lowering support costs, and much more. And more
Download Your Resource Now!