The IAM Trends That Matter Most, 2021 Edition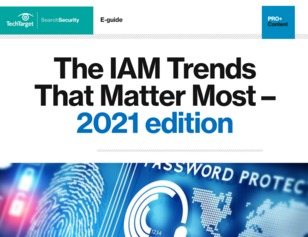 Identity and access management technology is evolving – and understanding all this change is the key to achieving security success in 2021 and beyond. So what are the IAM trends and market changes you need to know about?
Take a minute to answer a few questions on your identity management pain points and receive immediate access to our new eBook, The IAM Trends That Matter Most – 2021 edition. Highlights inside include:
5 IAM trends shaping the future of security
How the IAM market is evolving
Biometric authentication: Pros vs. cons
Unlock all this and more by taking our quick Identity Management survey now!