Claim your SOC how-to guide
Security analytics: Introduction, use cases, and quick-start guide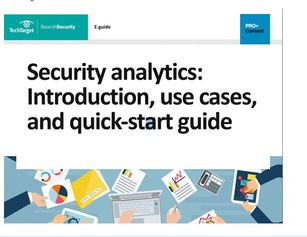 As cyberattacks become increasingly complex and devious, winning the cybersecurity war is becoming harder and harder. To keep from becoming tomorrow's headline (and to prevent damage to your bottom line), you need a way to gain the upper hand – but how?
Take a minute to answer a few questions on your security pain points and receive immediate access to our new eBook, Security Analytics: Introduction, Use Cases, and Quick-Start Guide, which covers:
Developing a security analytics strategy for the digital age
The top security analytics use cases you need to know about
A primer on different analytics types: Network, human behavior, and more
Unlock all this and more by taking our quick security analytics survey now!
Download Your Resource Now!