Quiz & e-guide: Test your SSD and flash knowledge!
2020 Edition: Flash Architecture Comparison Guide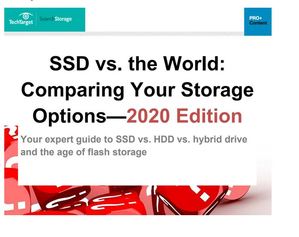 There is a myriad of details to consider when making SSD buying decisions in your company: from the various form factors to how garbage collection works to the latest NVMe innovations, solid-state technology gets complicated fast.
Worry not, however.
Simply access your copy of our 2020 Flash Architecture Comparison Guide, where our experts stack up your options—SSD vs. HDD in the age of flash, hybrid drive vs. SSD, and more.
Inside, we also included a quiz so you can put your SSD knowledge to the test once and for all!
Download Your Resource Now!