How security operations centers work (or should work)
Traditional Threat Management vs. AI-Driven Threat Intelligence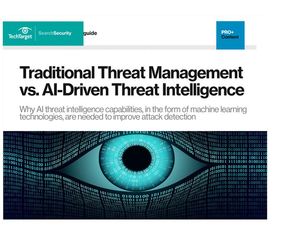 Artificial intelligence (AI) and automation are becoming standard capabilities across enterprise technology stacks – but how do AI and automation capabilities stack up in the constant battle against cyberattacks?
For a limited time, we're giving away a FREE copy of our exclusive e-guide, Traditional Threat Management vs. AI-Driven Threat Intelligence, which highlights why AI, in the form of machine learning technologies, are needed to improve attack detection.
Download Your Resource Now!