Tips for planning _COMPANY__'s post-pandemic collaboration strategy
Tips for planning your post-pandemic collaboration strategy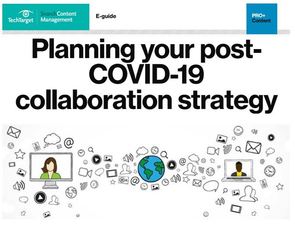 As I'm sure you know, COVID-19 has changed how businesses around the world collaborate. And experts say we'll be feeling the effects for a while.
In fact, 71% of organizations said they expect to support working from home after the pandemic abates—and perhaps even permanently, according to Nemertes Research.
Grab a copy of our new guide for expert insight you can use to plan and enact a post-COVID-19 collaboration strategy.
Download Your Resource Now!