Your all new practice quiz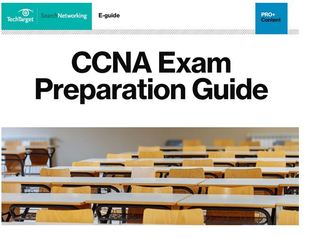 The Cisco Certified Network Associate (CCNA) credential has long been valued by network engineers. Changes made to the exam this year mean that you'll need to be up not only on the traditional topics the exam covers, but also on the technologies and techniques that are transforming enterprise networking and network management. The new exam rests heavily on prior Routing and Switching editions, but it also combines material from what were nine separate CCNAs. The new test is intended as a stepping stone to the Network Professional (CCNP) cert, and as such, requires a solid foundation in a broader range of issues than ever before.
Getting ready for such an exam requires a systematic study process. Our CCNA Exam Preparation Guide will step you through it, including sample test questions. Take our short survey on your network management tools purchase plans and we'll give you free access to download it.
Download Your Resource Now!