Your all new expert guide!
Your Ultimate CCNA Prep Guide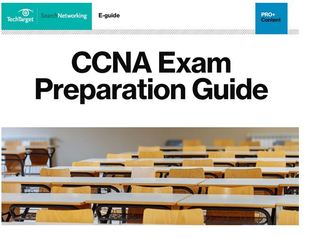 Whether you're cramming for the CCNA or shopping for test preparation materials, get started with our CCNA exam preparation guide.
To access this guide, participate in our brief Network Management questionnaire.
This guide will cover all things CCNA, including:
A chapter from Wendell Odom's CCNA 200-301 Official Cert Guide, Volume 1
A Q&A with Wendell Odom
A redesigned practice quiz from the book
And more
Download Your Resource Now!